With the Pacific Nations Cup finished, the USA National Team has just one more game until the Rugby World Cup kicks off.
That's one more opportunity for players to show coach Gary Gold what they can do. For some, it might be the only opportunity.
Watch USA vs Canada LIVE From BC Place in Vancouver September 7 on FloRugby
Showing up prepared and ready to play might also influence Gold and his staff, but we also know there are Eagles whose stock has risen or fallen thanks to their play the last few weeks.
Here's what we think. And instead of saying went up and who went down, we're going to look at just the positive. Players not mentioned then are either: not playing well, playing as expected (good or bad), haven't really been seen, or so ingrained in the lineup that even on poor game won't dislodge them.
So here are our players whose stock moved up against Samoa and/or Japan:
David Ainu'u
While Paul Mullen and Chance Wenglewski have done well to cement starting positions at the moment, Ainu'u is listed here largely because of one play. He blasted Japan's scrum late in the last game, setting up the try for Hanco Germishuys. Keep doing that and you've got a job.
The Bens
Landry has been really good for a while now but he's taken a step forward just when he's been needed. Meanwhile Pinkelman just pounces on stuff. His mental quickness is what stands out. He sees opportunities and acts quickly.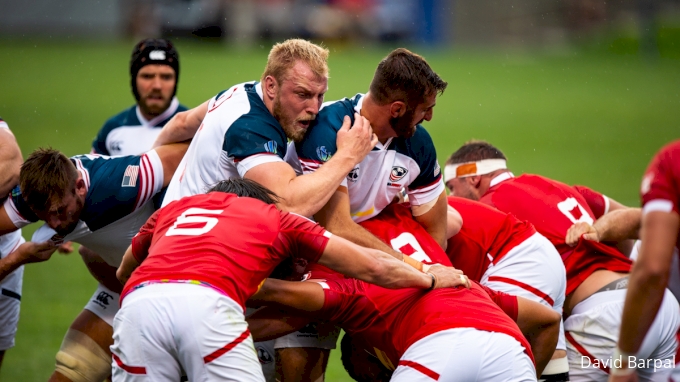 Hanco Germishuys
We wish he'd forget about appealing to the ref and just play. But, it's really good to see him on the field and playing hard.
Madison Hughes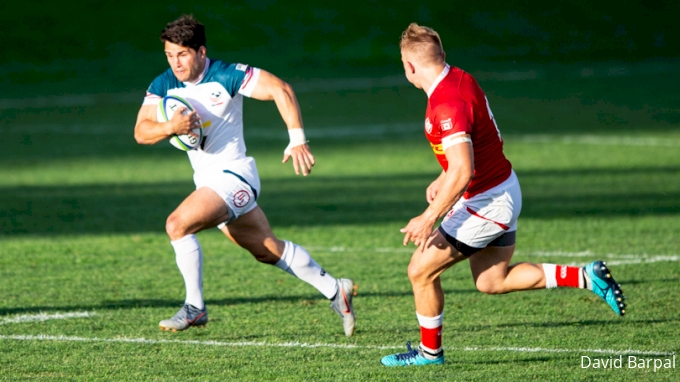 Playing wing is very difficult, and Hughes hasn't done a lot of it, so he had some issues against a very potent Japanese wide attack. He also had some good moments, and he'll continue to get better and be able to contribute in a concrete way in the World Cup. This is something we weren't sure he'd be able to do when he joined camp.
Nate Augspurger
He's on the field. Not sold on him at wing given how he played against Japan, but at scrumhalf he helped set up a try with some aggressive play.
Will Hooley
Got to love a guy who isn't expected to kick for goal, and is then told he's got to do it with no notice. And he does it.
Cam Dolan and John Quill
Neither played against Japan, and we list them here, so draw your own conclusions as to why that is.