2019 Summer Test Series: Ireland vs Italy
Irish Boss Leads Italians Into Dublin
Irish Boss Leads Italians Into Dublin
Irishman Conor O'Shea leads his Italy side into Dublin to face Ireland.
Aug 8, 2019
by Alex Rees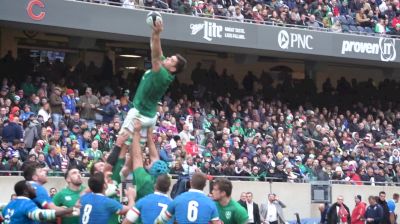 The Italian national team has arrived in Ireland for the two sides' clash this Saturday, and the players were treated to a nice barbecue in Limerick.
It's not every day you get to host a BBQ ? for the Italian Rugby Team ?? @Federugby. Delighted to have them with us for the week leading up to the #IREvITA game! @UL pic.twitter.com/cDJIXlzVID

— The Pavilion (@Thepavilionire) August 7, 2019
The great Irish hospitality could be expected, and perhaps even more so given that Italy's head coach, Conor O'Shea, is Irish. But now they're working hard not to get roasted.
The former Ireland fullback took over as coach of Italy in 2016, after stints with the London Irish and the Harlequins.
His time leading the Azzurri, however, has been an arduous one. Under O'Shea's guidance, Italy has compiled an abysmal record of 6-27, failing to defeat any one of their fellow Six Nations countries during that spell.
If there's been a silver lining during O'Shea's run, though, it's his victory in November 2016 over South Africa.
The Italians know that they can hang with the best teams in the world—just look at how well Benetton performed in the Guinness PRO14. They played Wales and Ireland close in this year's Six Nations, and had a golden opportunity to defeat France before gaffing it at the end.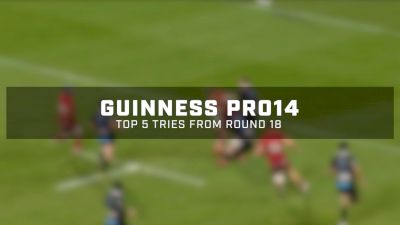 For Italy, it's about being more ruthless with their chances if they want to take that next step heading into the World Cup
They'll have four test matches to get it sorted before they fly out to Japan, and US-based subscribers can watch three of those LIVE and On Demand here on FloRugby
August 10
Ireland vs Italy
August 30
France vs Italy


September 6
England vs Italy

Italy Lineup To Face Ireland August 10 9AM ET:
15 Edoardo PADOVANI (Zebre Rugby Club, 20 caps)
14 Angelo ESPOSITO (Benetton Rugby, 20 caps)
13 Tommaso BENVENUTI (Benetton Rugby, 56 caps)
12 Marco ZANON (Benetton Rugby, 1 cap)
11 Giulio BISEGNI (Zebre Rugby Club, 11 caps)
10 Carlo CANNA (Zebre Rugby Club, 32 caps)
9 Guglielmo PALAZZANI (Zebre Rugby Club, 31 caps)

8 Jimmy TUIVAITI (Zebre Rugby Club, 3 caps)
7 Maxime MBANDA' (Zebre Rugby Club, 16 caps)
6 Giovanni LICATA (Zebre Rugby Club, 7 caps)
5 Dean BUDD (Benetton Rugby, 20 caps) – Captain
4 Alessandro ZANNI (Benetton Rugby, 111 caps)
3 Marco RICCIONI (Benetton Rugby, esordiente)
2 Oliviero FABIANI (Zebre Rugby Club, 7 caps)
1 Nicola QUAGLIO (Benetton Rugby, 9 caps)
Reserves
16 Federico ZANI (Benetton Rugby 7 caps)
17 Andrea LOVOTTI (Zebre Rugby Club, 34 caps)
18 Simone FERRARI (Benetton Rugby, 22 caps)
19 Marco LAZZARONI (Benetton Rugby, 3 caps)
20 Renato GIAMMARIOLI (Zebre Rugby Club, 3 caps)
21 Callum BRALEY (Gloucester, esordiente)
22 Ian MCKINLEY (Benetton Rugby, 8 caps)
23 Matteo MINOZZI (Wasps, 10 caps)