Firedancers and a jungle hikes have been the order of the USA Men's National Team's visit to Fiji, and so far they have to be feeling pretty good.
The Eagles beat Samoa 13-10 on Saturday. And, sure, they were a little lucky with a potential try for Samoa undercut by a mistake from referee Nigel Owens. But Owens didn't have a great game throughout and some other calls hurt the Eagles as well—maybe not quite as much, but they hurt.
Regardless, the game itself was a classic. It wasn't pretty, but it was brutal, and had an old-school mud-bowl feel about it.
Limping out of that, the Eagles took a long hike into the jungle, and took advantage of a water hole (as you can see in Cam Dolan's video). Just what they needed after almost two months of hard slog.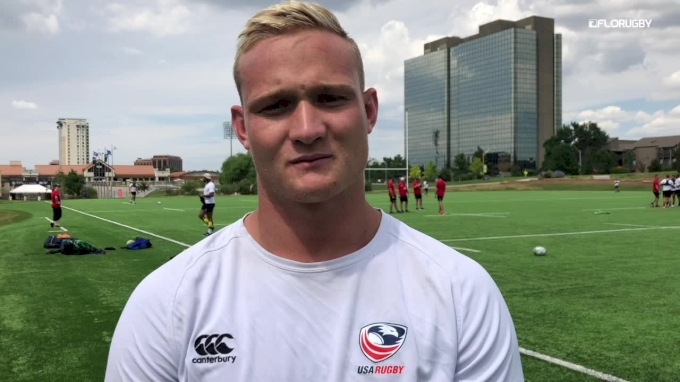 Next up is Japan, and that will be a difficult job, as the Brave Blossoms have been playing some inspired rugby over the past few years.
We may well see some more changes in the USA lineup as head coach Gary Gold gets an idea of what his players can do.
Mike Te'o has been nursing an injury, but could be ready. It's likely coaches won't want to rush him.
Same goes for Hanco Germishuys, who had been seen with a pretty elaborate knee brace encasing his leg. He also has seemed confident he would be ready to play soon, and once again the coaches won't want to rush him.
We haven't seen Will Magie yet, and we haven't seen a lot of Madison Hughes. Thretton Palamo has also been carrying an injury, while Joe Taufete'e is just being held in reserve a little.
There are others we might see in coming weeks, too. Job #1 may have already been achieved—put in a couple of slid performances. Winning the PNC? Well it's not worth jeopardizing the health of players.
Although that hike in the jungle looked scary, too.