Ireland head coach Joe Schmidt, the conquerer of the All Blacks and a hugely influential voice in Ireland camp, is back home in his native New Zealand because of a death in the family.
With the Summer Test Series about to kick off and the Road to the World Cup now in front of him, the coach's absence could be seen as a problem.
Summer Test Series Schedule
Saturday, August 10
Ireland vs Italy (Dublin, 9:00 AM ET)
Saturday, August 24
England vs Ireland ( London, 10:00 AM ET)
Saturday, August 31
Wales vs Ireland (Cardiff, 9:30 AM ET)
Sunday, September 7
Ireland vs Wales (Dublin, 9:00 AM ET)
But it will be a long RWC period, and it's likely much better for Schmidt to pay his respects and grieve rather than force him to remain with a team that, frankly, is adult enough to handle itself.
Watch.

@LukeMcGrath94 and Farrell_C93 on Ireland v Italy in @AvivaStadium#TeamOfUs #IREvITA #ShoulderToShoulder pic.twitter.com/kvbqPT1e1h

— Irish Rugby (@IrishRugby) August 6, 2019
Not that the Irish are alone. Obviously they have a coaching staff with them, and assistant Andy Farrell is running training.
"Unfortunately, Joe had to go back to New Zealand after a family bereavement. On behalf of the team we'd like to extend condolences to his family," scrum coach Greg Feek told the BBC, adding that the team will be OK.
"Joe's had things in place, players know their roles. It's been quite seamless. We know Joe is on the computer and keeping an eye on things. We have to keep going. Andy is taking the reins and he's doing a good job to be fair to him."
Ireland plays Italy, a repeat of The Rugby Weekend game between the two last November in Chicago. Ireland won that game, and is favored this time around, too.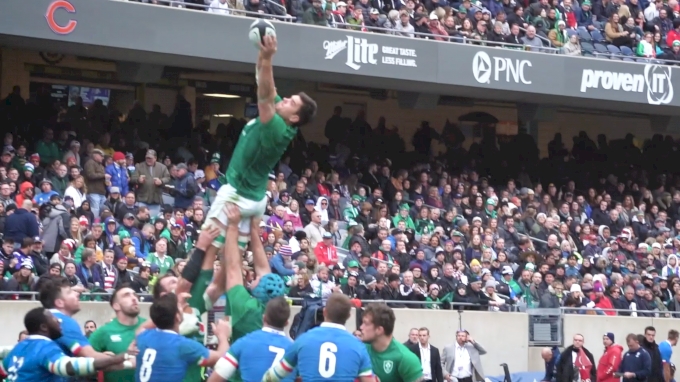 But there's still work to do. If Ireland, who threatened to take New Zealand's #1 ranking late last year, wants to challenge for the Webb Ellis Trophy, then the team can pass this early test.
No head coach? Huge expectations? Whatever, get the job done.