Create a free account to unlock this article!
Get Started
Already a subscriber? Log In
The NAI 7s is done and dusted, and over the two days of action in Salt Lake City fans saw everything: upsets, wild finishes, big hits, beautiful offloads, and lots and lots of teamwork.
The level of play in America continues to improve; just in the U14 finals you see players making decisions and showcasing skillsets that would make many collegiate players proud.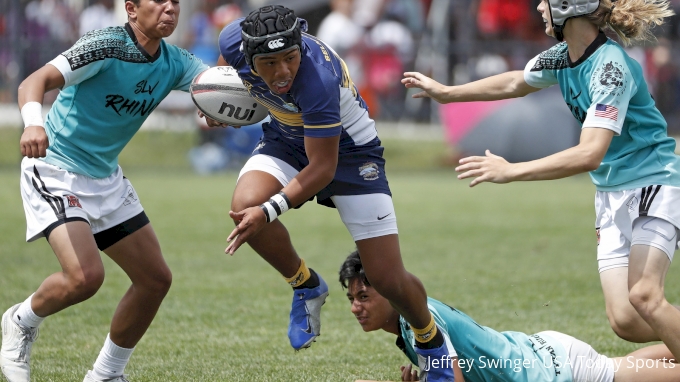 Tournaments like NAI are great for the growth of the sport, and anyone who was in Salt Lake City this weekend will agree that the quality of play and the quality of the environment over both days were exceptional.
At the end of it all, nine teams were crowned champions, and here's how the U-14's did it.
Girls U-14
Winner: Belmont Shore
The Lady Whales from Belmont Shore put together arguably the most dominant display of the weekend. They coasted through pool play, scoring 146 points and conceding zero, before pitching another two shutouts to reach the final. There they met the Celtic Barbarians from Canada, and faced their first real competition of the weekend. However, Belmont was once again too strong and secured the first place finish.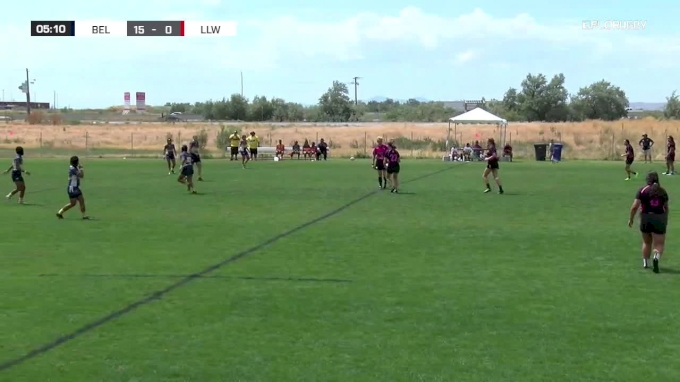 Create a free account to unlock this video!
Get Started
Already a subscriber? Log In
Sariah Ibarra was a standout all weekend long for the Whales. Her balance and speed with ball in hand was too much for any opponent to deal with, and defensively she was spot on with her tackles. Her flyhalf Gianna Diaz was also another stalwart for Belmont, pulling the strings in the middle for her team and being a leader all weekend.
The future is extremely bright for these girls, which means the future is also extremely bright for American rugby. Expect to see these Lady Whales tear it up again at NAI in 2020.
Boys U-14
Winner: Belmont Shore
It was a Belmont takeover in the under-14s division this weekend, as the Boy Whales took first place in their bracket as well. However, they faced a slightly tougher road to the final than did their female counterparts.
The Whales went undefeated through pool play, but were twice on the ropes. Once against Rhino Rugby, and again against USA South Panthers in a game that came down to a match-winning try and conversion by Belmont as time expired.
But, as the tournament went on, the Whales got stronger and stronger. They comfortably won their quarterfinal and semifinal games over Rugby Utah and USA South, before squaring off with Salt Lake City Rhino in the final.
As he did all weekend, Elijah Lolesio-Pua stole the show.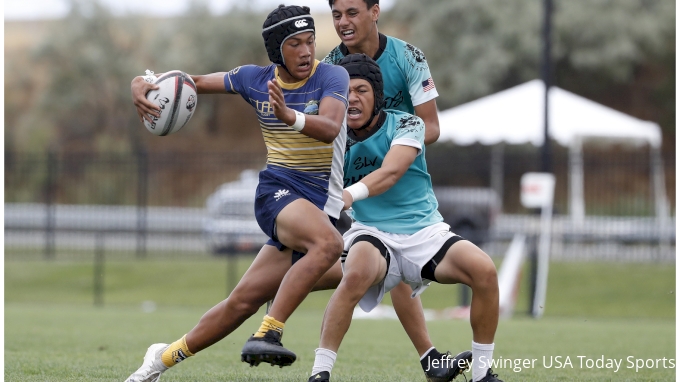 The youngster can do everything; he has tons of speed, a great step, a very good pass, and a vision and feel for the game well beyond his years. On top of that, he makes his tackles and his kickoffs in the final were pinpoint. The Whales retrieved each of his first three kicks in the game en route to an early three-try advantage.
Salt Lake had some very impressive plays themselves but in the end Belmont was just too clinical for them to close the gap. Don't be surprised if a future Eagle or two arises out of this bunch. They were one of the weekend's most impressive teams.