Create a free account to unlock this article!
Get Started
Already a subscriber? Log In
This weekend, part two of the NAHS 7s series comes to Salt Lake City and ten of the best under-18 teams in North America will compete to determine the overall winner of the circuit.
Watch Two Live Feeds For the NAI 7s August 2-3
Elite HS Brackets—NAHS 7s—Live Here
Two other NAI 7s Field Live Here
This competition is unique, in that it involves teams from all over the continent and features some of the most promising young talent in today's game. The NAHS circuit originally had three stops, the first being Orlando and the second being Ontario, but the Ontario leg was scrapped from the series because it came at a time when many players were still competing in 15s or just simply needed time off.
So, as it is, the North American Invitational in Utah will serve as the decider, and there are a number of teams that could make a run at the cup.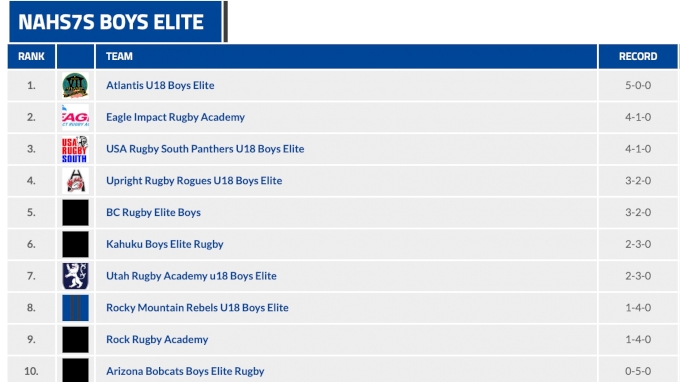 Here's a quick look at the ten teams competing this weekend:
Atlantis
The boys from the (mostly) the Mid-Atlantic come in as the leaders in the standings after their victorious outing at the Tropical 7s in Orlando. They are a big, strong team with lots of speed, and they do very well at the breakdown. They also win many of the battles at the restart, and as we all know, possession in 7s is crucial. Expect Atlantis to push for another first-place finish.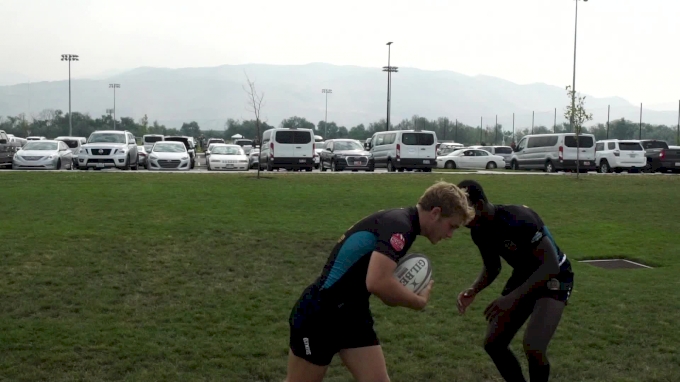 Create a free account to unlock this video!
Get Started
Already a subscriber? Log In
Bobcats
The Arizona team didn't fare so well at the first stop on NAHS 7s tour in Orlando. The Bobcats were defeated in each of their five games, and will have their work cut out for them in Salt Lake City. They are not a very big team, but they do have some nifty ball-handlers that can make things happen. They won't be favorites this weekend, but if they put it together they can spring an upset or two.
Utah Rugby Academy
The Utah Rugby Academy is, like many other Utah teams, very big and very physical. They managed alright at the Tropical 7s, winning a couple of games and hanging in there with some really good teams. They will never be an easy side to go against, and if they keep their passes accurate they have a shot to do well this weekend in their home state.
EIRA
Eagle Impact Rugby Academy is certainly one of the favorites for this weekend. They were just five points away from winning the first round of NAHS 7s in Orlando, and will have revenge over Atlantis on their minds.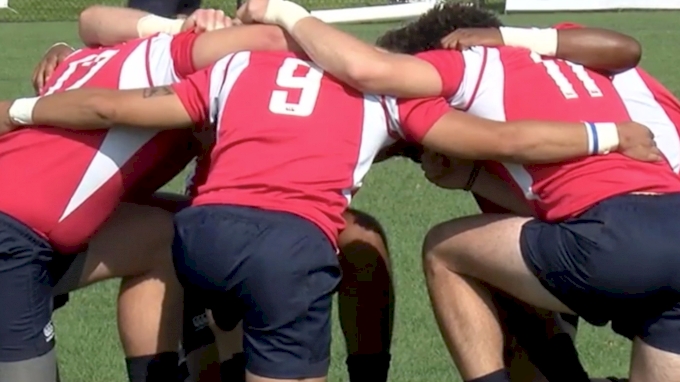 They are a team loaded with great steppers and finishers, but it's their teamwork and ball movement that really sets them up for success. They know where to find space, and once they get it, they attack with pace. Plan on seeing EIRA make a run this weekend.
Rock Rugby
The program from Round Rock, TX is hungry to improve upon their performance at the Tropical 7s. Though they managed to finish the tournament with a big win on day two, they know they can do better than going 1-4.
For Rock, it will be about limiting missed tackles. They gave up too many soft tries last tournament to be a real threat. However, they have their share of talented players, so it's not beyond them to go on and get some more wins this weekend.
Upright Rugby Rogues
Last year's NAI winners, Upright is a formidable side out of Canada every year. They fared pretty well in Orlando, going 3-2 and finishing fourth. The Rogues play a very possession-oriented style of 7s, keeping the ball alive and preventing opportunities for the defense to turn them over.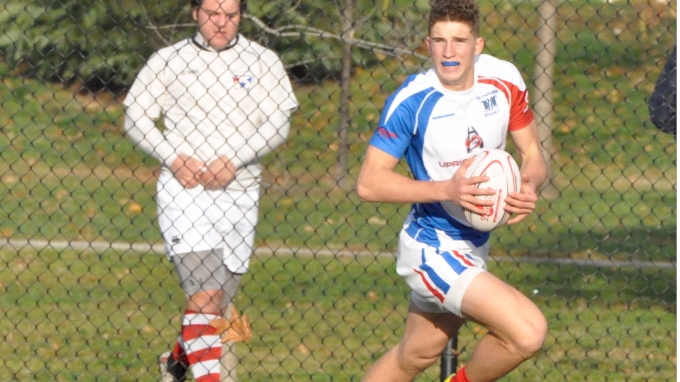 They also use the width of the field well, and have the athletes to take advantage of all the space they're afforded. Defensively they scramble well and have a good combination of size and speed. They should come in as a contender this weekend.
Rocky Mountain Rebels
The Rebels had a tough first tournament. They went 1-4 on the weekend at Tropical 7s and finished on a 43-0 defeat to Utah. But, the Rebels have some very athletic players that do well do make breaks through the defensive line. They just need to tidy up their passing and support play and those breaks can become tries. They probably underperformed the most for their given talent in Orlando, and have the ability to win at least a couple games in Utah.
Create a free account to unlock this video! Get Started

Already a subscriber? Log In

Rugby South Panthers
The Panthers had a strong showing in Orlando, and are being tipped by many as a dark-horse ahead of the NAI 7s. They finished the first tournament 4-1, defeating Upright in the third-place match.
The South is a squad with versatile players who can operate effectively all around the pitch. Their defense is strong; they tackle well and have good size. They were burned for speed a little bit last tournament by EIRA, but if Rugby South stays linked up together all weekend on defense, they can definitely shoot for first place.
Gorilla Rugby
The select side from Texas didn't compete in the first NAHS 7s tournament in Orlando. However, they are a strong unit that has some of the best talent from around the state. They play a good style of 7s, and move the ball around very well. The team has a good number of athletes that are handy with their skills as well. The Gorillas will be a tough team to beat in Utah.
Tsunami Canadian Misfits
The Misfits lost the final of last year's NAI 7s to Upright on a late try, and will be chomping at the bit to finish one better this year.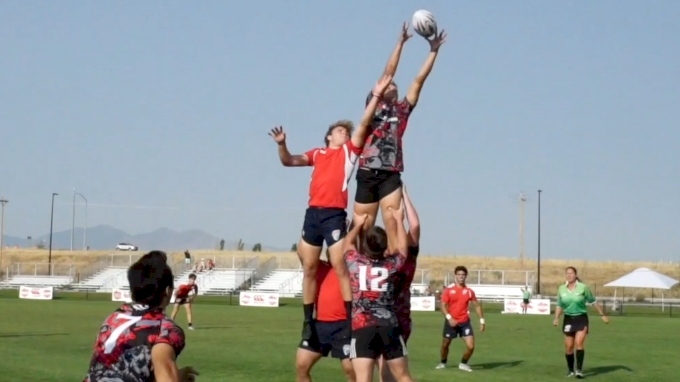 They are one of the strongest 7s programs in North America and are hoping to reel in a bunch of trophies this weekend. Arguably their toughest challenge will be this U-18 NAHS bracket, but they are more than capable of winning it.
Prediction
There are probably five good contenders to win this one, but it's going to be EIRA that comes out on top. They were awfully close at Tropical 7s, and know they can improve upon that showing and win the tournament and the overall series.