Fear the might of the Atlantis girls team, and don't be ashamed; they are really good.
Started only a few years ago, the Atlantis U18 and U16 girls programs have built on the long history of elite women's play with the touring Atlantis program, coming away victors last year and also in the Tropical 7s.
The key has been a strong adherence to the tenets of the founder of Atlantis Rugby, Emil Signes, and Signes has always preached that winning restarts wins sevens games. He's not wrong.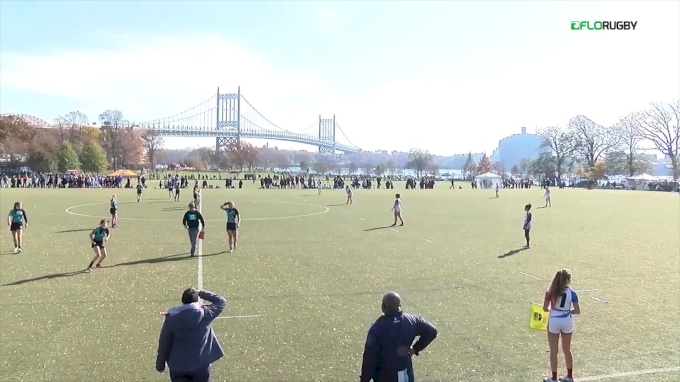 But it can be easier said than done. The key is also to find the right personnel—players who have the skills and athletes who have the ability. That's where coaches such as Wayne DiMarco, who oversees the Atlantis girls teams, come in. DiMarco has already run Eagles through the program (Sorensen Award-Winner Emily Henrich, and soon-to-be Pan-Am Games player Ariana Ramsay), but what's more impressive is how he has reloaded when those players have moved on.
Watch Atlantis Girls 7s teams in action
"I think you're going to see more and more Atlantis players achieve great things in college and in the Eagles," said DiMarco.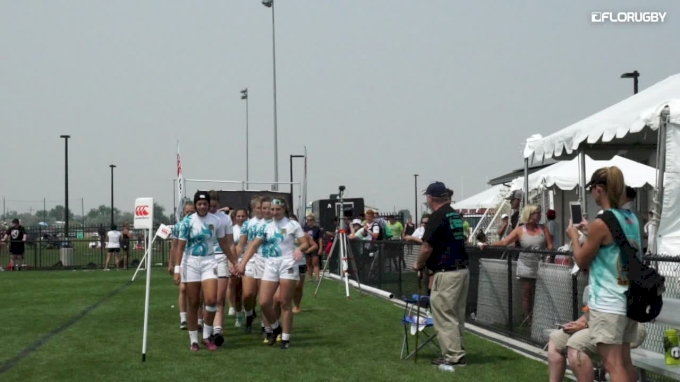 The key is focusing on young players. The U16s team isn't playing the NAHS 7s elite division, but it's producing players anyway. Three who are U16 eligible are on the elite U18 squad.
DiMarco takes to Salt Lake City a roster that is somewhat changed from the one that took top spot at the Tropical 7s. But, if anything, this team is stronger.
Alex Wantlin has emerged as a player to watch after the Tropical 7s, while among the U16s, Rena Tinoisamoa has a huge upside.
"She's not only a great player, she's a leader," said DiMarco.
Leaders seem to keep coming out of this program.
Watch Two Live Feeds For the NAI 7s August 2-3
Elite HS Brackets—NAHS 7s—Live Here
Two other NAI 7s Field Live Here
Atlantis Girls U18 Elite



1
Madeline Rose
Scotssdale
AZ
2
Alex Pipkin
North Bay
MD
3
Camile White
North Bay
MD
4
Tiyanna Hooker
PA United
PA
5
Jordan Roe
Connestoga
PA
6
Sammy Stearn
Fallbrook
CA
7
Alex Wantlin
Wellington
FL
8
Nina Mason
Doylestown
PA
9
Emma Gamboa
Morris
NJ
10
Sophia Linder
PA United
PA
11
Madeleine Maurice
North Bay
MD
12
Abby Fearey
San Marcos
CA









Atlantis Girls U16s



1
Rena Tinoisamoa
Tri-City Thunder
CA
2
Shannon Mahan
North Bay
MD
3
Aubrey Crist
Cy Fair
TX
4
Amelia Schmit
New York RFC
NY
5
Lacey Smithson
North Bay
MD
6
Carter Bedford
Hong Kong Academy
HK
7
Gwynn Campos
Spring Hill Lady Raiders
SC
8
Talosia Morrissette
West End
VA
9
Ayana Barnes
New York RFC
NY
10
Tiahna Padilla
Fallbrook
CA
11
Jordan Duncan
Fallbrook
CA
12
Taylor Sadek
Hong Kong Academy
HK