As the USA Men's 15s team gets ready for the Pacific Nations Cup, there's a thought trickling through everyone's mind—the 2019 Men's Rugby World Cup.
Watch 12 Summer Test Series Internationals This August And September LIVE on FloRugby
Playing in a Rugby World Cup is one of the pinnacles of a rugby player's career, and while very, very few get to hoist the William Webb Ellis Trophy, it remains a rarity to even get to run onto the field in one of the games.
Thirty-one players will get that honor in 2019, and we're here to give you a look at who might make the trip to Japan this coming fall.
While Gary Gold will be limited to 31 players, there are really more spots than that. Gold will, of course, look for players who are versatile enough to cover multiple positions. For some players, that flexibility is worth a ticket across the Pacific.
Props
How Many Needed: Five or six. These days, six might be your better number.
Locked In: David Ainuu, Titi Lamositele, Paul Mullen
On The Bubble: Chance Wenglewski, Dino Waldren
Veterans With Something To Offer: Eric Fry, Olive Kilifi
Has to Play Well Now: Paddy Ryan
Solid pros Ainuu, Lamositele, and Mullen have proven themselves with their pro teams and also in that most important area of the game, the scrum. Wenglewski and Waldren have to keep building on their game, but it's worth considering that every World Cup-bound coach is also thinking about the sure thing.
Fry and Kilifi have been at the World Cup before, and Kilifi's last-minute stopgap performance against Canada last March is something that Gary Gold remembers.
There's a wild card issue here, in that the Eagles could afford to take five props because Joe Taufete'e can also play prop.
Hookers
How Many Needed: Three
Locked In: Joe Taufete'e, Dylan Fawsitt
Mad Scramble: Mikey Sosene-Feagai, James Hilterbrand, Kapeli Pifeleti
Fawsitt has worked on playing the role that Taufete'e does, especially in the maul, and that means he can slot right in more easily. Both are also strong team guys—Taufete'e the quiet, smiling ferocious beat, and Fawsitt the funny man.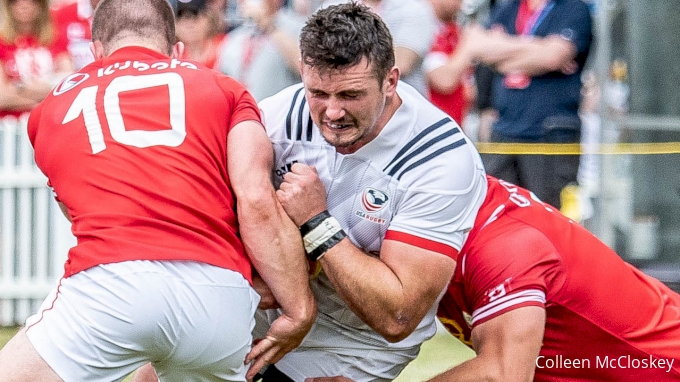 The rest? Well, if I'm a USA coach I wouldn't be too impressed with an overseas-based player I haven't heard from in years (that would be Mikey Sosene-Feagai). I wouldn't cross his name out, but I'd be expecting a LOT. Chances are, Hilterbrand the veteran is the safe choice, but Pifeleti has more upside.
Specialist Locks
How Many Needed: Two or three
Locked In: Nick Civetta, Greg Petersen
On the Bubble: Siaosi Mahoni
Veterans With Something To Offer: Lou Stanfill
Civetta and Petersen are in really solid form of late, and should be the USA's go-to second row, especially now that Samu Manoa has retired from international rugby. In this article we're recognizing that any international squad needs players who can play lock and loose forward.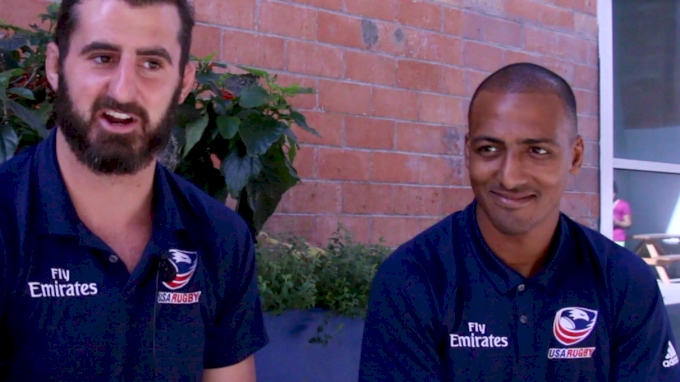 Those will be listed below, and Stanfill, whose experience could be attractive to a coach, could also be considered a crossover. But this is where versatility is key. You can get away with two, even three specialist locks, but after that, these guys better be able to play loose forward.
Crossovers
How Many Needed: Two, maybe three
Locked In: No one
The Battle Begins: Ben Landry, Nate Brakeley, Tevita Tameilau, Lou Stanfill
Probably two of these guys will make the squad, and you could argue for a third. Landry is at the head of this list because he got a lot of playing time with Ealing and did very well. He's a legit lock who doesn't lose anything wearing the #6 on his back.
Brakeley is very similar to Landry and it's just a question of who is more physical, more healthy, and more precise in set-piece. Stanfill we talked about. Tameilau is a special case in that he's really a flanker-turned-lock, not a lock-turned-flanker.
There's room for him, in part because Samu Manoa's retirement from international rugby leaves a massive gap.
Flankers And No. 8
How Many Needed: Six
Locked In: Hanco Germishuys, Cam Dolan
If They Stay Healthy: Tony Lamborn, John Quill
On The Bubble: Psalm Wooching, Ben Pinkelman, Malon Al-Jiboori
Got To Make Their Case: Jamason Fa'anana Shultz, Ross Deacon, Riekhart Hattingh
Really? Only two guys are locked in? Yes. With the crossover question and the fact that there are three complete unknowns when it comes to international play possible here, there are just too many questions.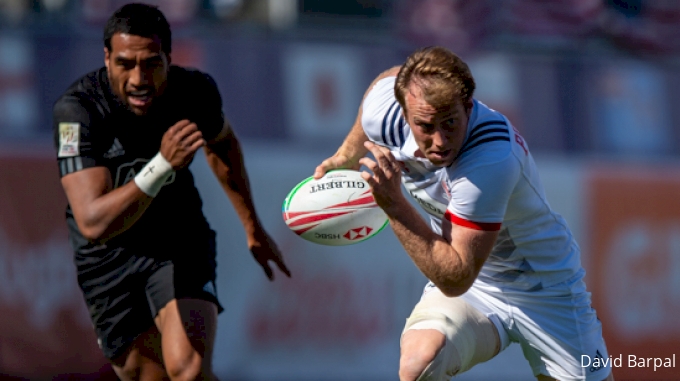 Ben Pinkelman is probably the one sevens player who can slot right in as a 15s player without much change, while Wooching is in a really good position to make an impression. His speed and physicality are very desirable—he just needs to bring it at the right times.
As for the newer guys, it's just that. Test rugby is not the same as pro rugby in any league, let alone a fledgling competition like the MLR. We've seen players jump quickly into international rugby and perform, and we've seen guys who are MVPs of their leagues who can't handle the test game.
So Fa'anana Shultz, Deacon, and Hattingh will have to prove themselves on the training ground and in games.