2019 USA Rugby Club 7s
Barbarians Steal The Show At Heartland 7s
Barbarians Steal The Show At Heartland 7s
The Denver Barbarians claimed the second Frontier qualifier on Saturday, moving into a tie for first place with Park City Haggis.
Jul 15, 2019
by Alex Rees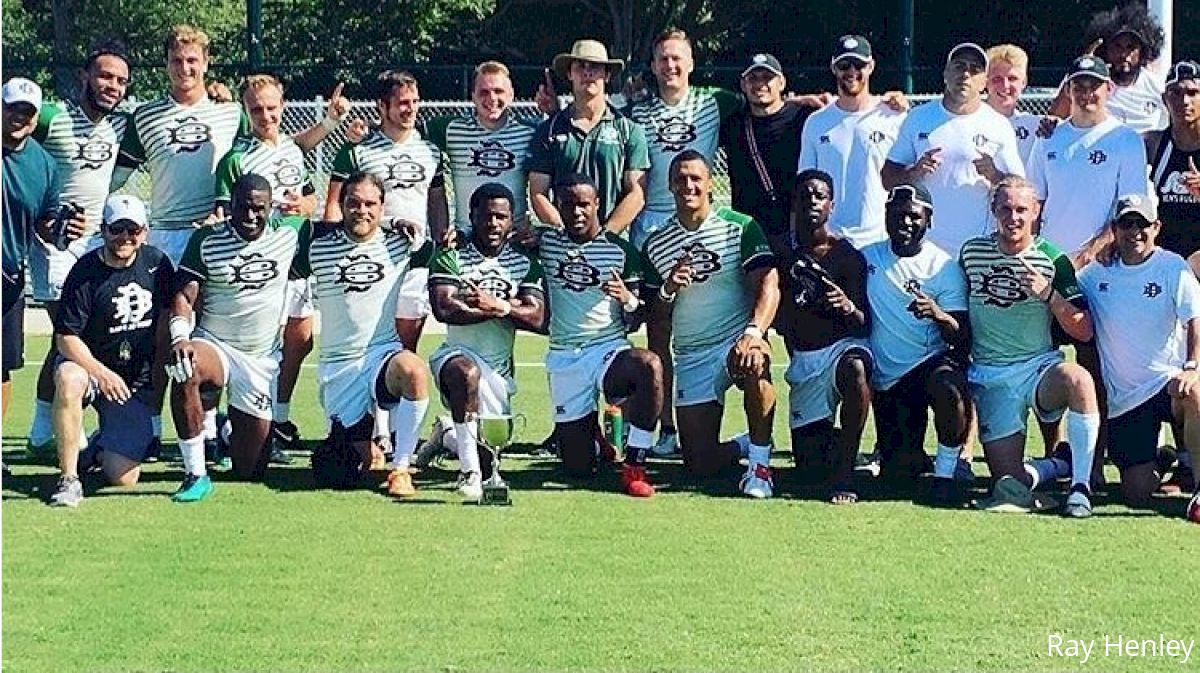 Round two of the Frontier qualifier series went the way of the Denver Barbarians, who put together a clinical performance in the final to take down Park City Haggis.
The Kansas City Blues took third, but could have just as easily finished first. They fell to Denver in the semifinal by just two points in a game they dominated possession-wise.
Lindenwood-Belleville stud Coleson Warner was a standout all day for his Barbarians side, setting up teammates, running in tries, and putting in strong hits on defense.
Park City was led by Kenny Scott, who returned to his old KC Blues stomping grounds and scored a bunch of tries, including a last minute winner against his old club in pool play.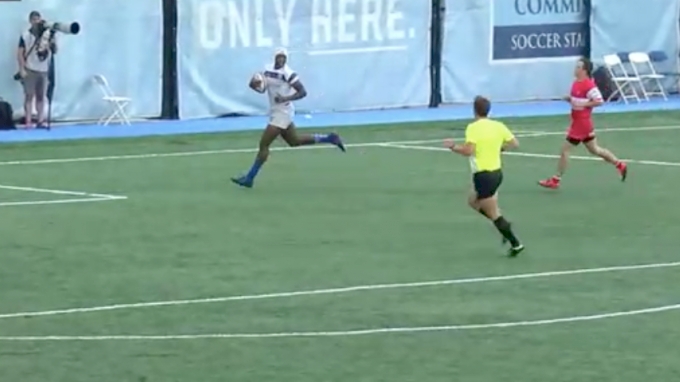 The Blues got a great tournament out of Kevin Schwartze, who was great at the breakdown and with ball in hand.
The three teams will suit up for one last qualifier in Utah before each one heads back to Kansas City for nationals on August 10-11. The Frontier gets three bids to the Club 7s Championships this year, which means the final qualifier just determines how the teams get seeded for nationals. At the moment, Denver and Park City are tied for first and Kansas City is in third.