2019 USA Rugby Club 7s
Lorenzo Thomas: ACL Tear to Raising Hardware
Lorenzo Thomas: ACL Tear to Raising Hardware
Lorenzo Thomas Lindenwood Life West USA Falcons Pan-Am Games
Jul 5, 2019
by Austin Willis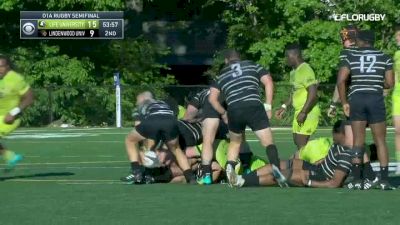 Unlock this video, live events, and more with a subscription!
Get Started
Already a subscriber? Log In
On this day 365 days ago, Lorenzo Thomas was in the Pan-Am camp with the Eagles when he tore his ACL.
"Mike Friday told me on July 5th that he wanted me back a year from now for these Pan-Am games," said Thomas. "[Friday's] words have been in the back of my head in the rehab and training and this is what I've been preparing for since."
Lorenzo Thomas has done more than just get himself back. Along the way he collected a trophy or two, securing his third USA Rugby collegiate 7s national championship, and a CRC title to pair with it.
"Winning it all last year was different because we were picked to win it," said Thomas. "We had a vetted squad: Nick Feakes, Deion Mikesell, one through twelve... strong."
2019 was different because a majority of Lindenwood's squad was made up of freshman and sophomores.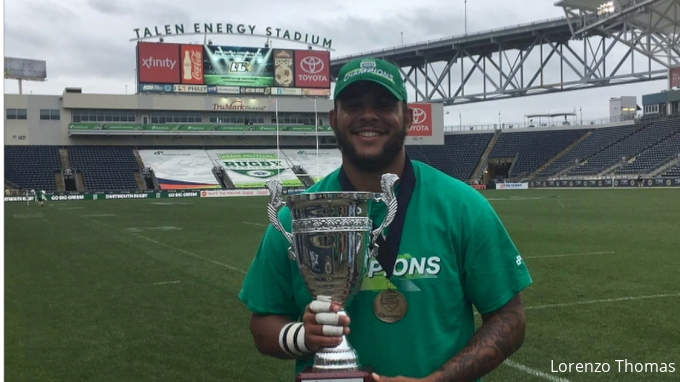 "Some of the young guys had never played sevens, so winning it this year was a special sendoff because it felt like we left something behind for the next guys to carry on."
Lorenzo Thomas has turned the page on a legendary career at Lindenwood, much of which his mother never got to see.
"My mom never got to watch me play in college because of work and not having enough money to travel, but Life West sponsor Phil Tagami is flying her down to Peru so she can watch me play and I couldn't be more thankful and excited for what Phil and CCIG have done."
Just last weekend Thomas helped Life West win the Men's Club 7s Western Super Qualifier. Thomas scored a try in the final to help Life West automatically qualify for nationals. Thomas can head down to Peru with the Eagles knowing that upon return he can jump right back into the Life West squad and pursue a club 7s title.
Club 7s Nationals Live on FloRugby August 10-11
Thomas returned from injury and positioned himself to raise a trophy at the Pan-Am games and at Club 7s nationals in front of his mom.
"To be back and to get picked makes all the work worth it, but the Eagles set the standard super high and heading to Peru it's nothing less than gold," said Thomas.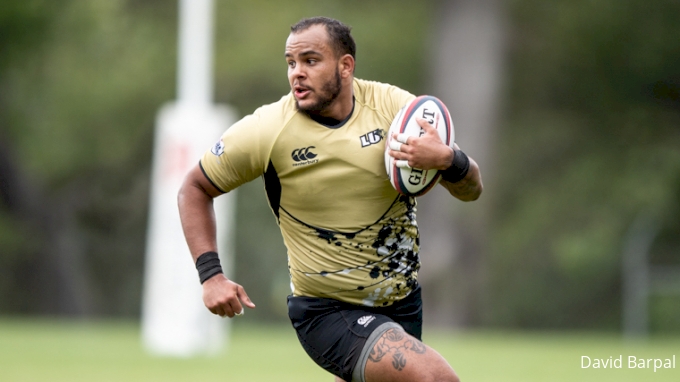 Thomas' focus has been on the Pan-Am games for a year now, but the time is coming for the capped Eagle to make his biggest rugby decision since his college commitment.
"I think the day is coming where I need to sign an MLR contract or sign a contract with USA 7s."
Thomas made it clear that no one is getting rich playing rugby in America, but with multiple MLR contracts on the table, he foresees a day where he'll have to head down one path or the other to keep himself financially afloat.
"Playing with the USA 7s or 15s team, you don't have to choose. Madison Hughes and Ben Pinkelman are selected for World Cup. Mike Friday and Gary Gold work together well and the World Cup and Olympics aren't in the same year, but watching Seattle and San Diego in that MLR championship gave me the itch to play on that level."
Lorenzo Thomas is a proven winner at every level of competition in the United States. 365 days delayed he'll finally have his shot with the Falcons.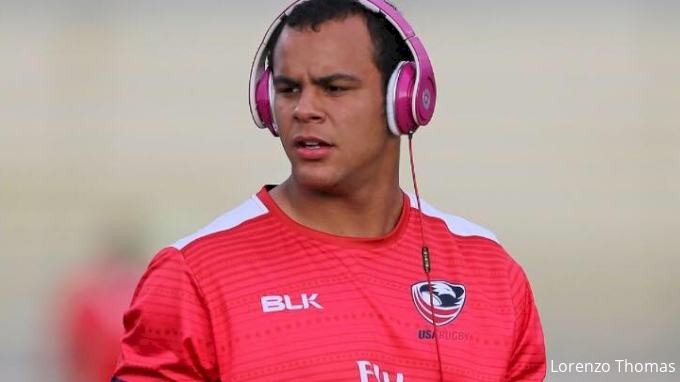 MLR championships and Olympic dreams still weigh on his mind, but staying healthy and winning in front of his mother come first.
That would put a nice bow on a very tumultuous year.