As we move into the dog days of summer, it means 7s qualifying standings are starting to take shape. A number of teams have begun to put their hands up as contenders to reach the national tournament in Kansas City August 10-11.
Watch The USA Rugby Club 7s Nationals LIVE on FloRugby August 10-11
Here are some of the teams that are off to a hot start in 2019:
Pacific North
In the North Division, it's the Westside Ronins who lead the way after one qualifier, with Washington Athletic Club (WAC) on their heels. WAC has brought in a slew of Major League Rugby players, including Mat Turner, Psalm Wooching, Roland and Shalom Suniula, Eric Duechle, and Will Holder onto the roster in recent weeks. They will be a dark horse to make a run to KC.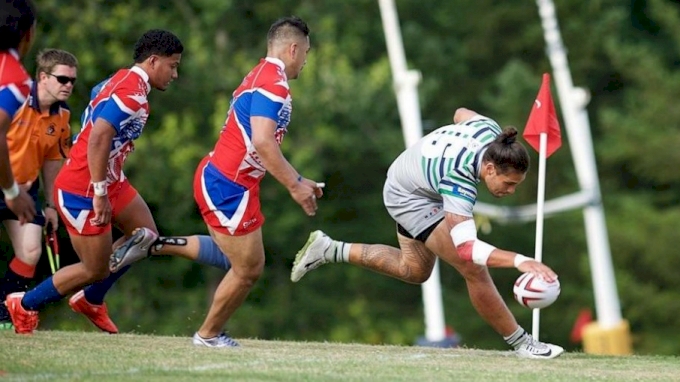 In the South Division, Life West is ahead of the pack, and with a spot in KC already booked following a win at the Western Super Qualifier, the Gladiators can use the next few tournaments as a way to tighten the nuts and bolts before nationals.
The two divisions will come together for a combined qualifier on Treasure Island on July 27 that will see the top two teams head to the big dance in Kansas City.
Pacific South
Both Belmont Shore Blue and Belmont Shore Gold top the standings after two qualifiers. Teams like Santa Monica and OMBAC have their work cut out for them to catch these two, and it would appear that Belmont is in position to qualify two teams for nationals for the second year in a row.
Frontier
The hands-down most successful region over the past three years, the Frontier has earned itself three bids to nationals.
As a region with just four different teams competing in it, this doesn't make for much qualifying drama, but how the teams stack up in the standings will have an impact on seeding at the national tournament. Park City Haggis closely resembles the Rugby Utah team that won it all in 2017 and 2018, and has added a few more big names such as ex Fiji 7s superstar Vatemo "Pat" Ravouvou.
The Haggis took first at the initial qualifier in Denver, and sit first in the table. The team they beat in that final, the Denver Barbarians, have once again reloaded with talent—watch for Central Washington star Cole Zarcone to make an impact.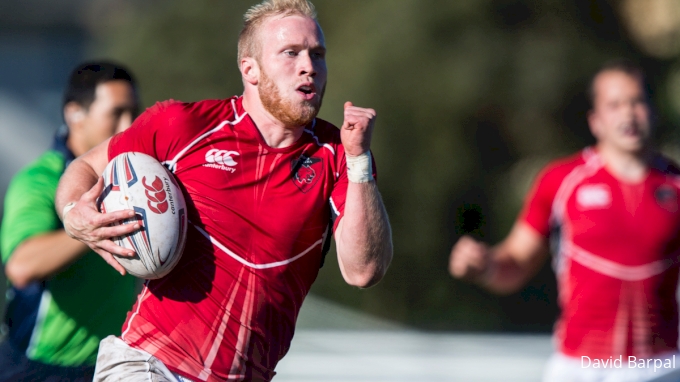 Bolstered by former Lindenwood flyhalf Nick Feakes, the Kansas City Blues are currently in third place, but after the next qualifier they could easily jump to first. They are one of the deepest teams in the country, and are full of talent and experience.
Red River
After one qualifier, it's the Dallas Reds who own the top spot in the Red River standings.
They were somewhat fortunate in the first qualifying tournament, as their semifinal matchup came against the Austin Huns, while the second place team in the region, New Orleans, had to face Les Bleus, a fully professional development side for the French National Team, in theirs.
Les Bleus defeated both teams fairly comfortably, but who knows what would have happened if they'd squared off together in an all Red River final.
The Huns are in third place, but don't count them out. Life standout Ryan Rees has joined the up with the team, and his presence will certainly be a boost for all of the Huns players. This region will be really tight, and with only one nationals bid up for grabs, the last two tournaments will be massive.
Midwest
Two qualifiers have been played, but they have mostly been academic. Based on results from these early tournaments, the Midwest teams have positioned themselves just for seeding heading into the final qualifier, which decides everything.
For teams like Metropolis and Cleveland Academy, this means they are still in the hunt for the two bids to KC. The Chicago Lions and Detroit Tradesmen own the top two seeds for the big qualifier, and would be favored to claim the two bids.
However, last year Cleveland Academy came out of nowhere to claim a bid, surprising almost everyone.
South
Atlanta Old White is in good position to make it back to nationals after taking the first qualifier of their season. Optimus Rugby performed well at Cape Fear this past weekend, making the Elite semifinals, so that group of top players from around the South remains a contender.
Old White has added players such as Austin White, George Phelan, Colton Cariaga, and Daemon Torres, so keep an eye on them moving forward.
Mid-Atlantic
The most competitive region in the country had five very strong teams in an arm wrestle for its one bid to KC until this past weekend when Schuylkill River scored an automatic nationals birth by winning the Eastern Super Qualifier.
Still, the other four remaining contenders have a very tough road ahead if they want to join the River at the national tournament. Beltway Elite is in first place following its win at the opening qualifier, followed by NAV Sevens, with NOVA and Washington RFC still in the hunt.
This is going to be a photo finish coming down the stretch.
Atlantic North
With two qualifiers remaining and teams chasing two seeds, it's Old Blue in first place and Mystic River in second.
NYAC is in third, but they were extremely close to beating both Old Blue and Mystic in the opening qualifier, so they have a good shot at sneaking into the top two.
Old Blue won't be happy at having lost a close Super Qualifier final to Schuylkill River, leaving them to qualify through the Atlantic North region like they usually do.
Already Qualified
Schuylkill River, Life West