2019 Women's Super Series
Canada Happy And Ready To Go: Russell
Canada Happy And Ready To Go: Russell
Alex Goff speaks to veteran Canada prop Laura Russell.
Jun 26, 2019
by Alex Goff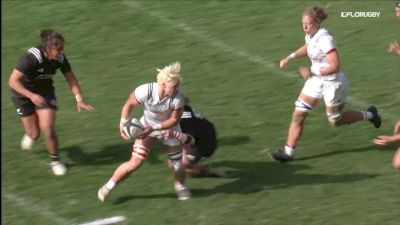 Canada expects to be among the top women's 15s teams in the world, and the Super Series is where they can make a statement.
"We're excited," said veteran front-rower Laura Russell. "We always go in with the idea that we will compete and win. But we also know we're two years out from a World Cup, so this is a great opportunity to see where we are."
The entire Super Series will be LIVE Worldwide on FloRugby
(except New Zealand)
Russell said that the coaching staff is still "fiddling around" with the team, and that was shown doing an expanded-squad Can-Am series with the USA in Guelph, ON in May. Canada still won the two games that were played as part of that camp, but perhaps more telling is the 27-17 loss to England last fall. There, it was 15-12 at halftime, and with a little luck maybe Canada might have taken that.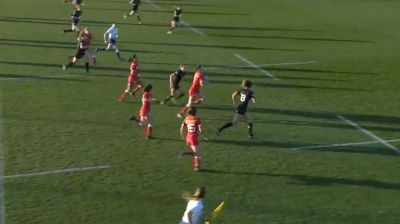 "We definitely felt we were close against England," said Russell. "We can feel that we're building to something. Now this is our second tour with that group and the more time we have together, the better we can play."
Canada showed not only the physicality and the power, but also some impressive open-field play.
"We're a fit team," said Russell. "We like to be able to move around the field. We like to have everyone with the same skills. We will punch it up when we need to, but we've got skill and we like to play a physical, but also expansive, and exciting brand of rugby."
Watch England vs Canada From November 2018 On-Demand
More players are getting experience with the Canadian system, and Russell said that Can-Am assembly was crucial as the younger players learned the ropes. It also allowed them to get everyone on the same page.
"We got the pick stuff out of the way and now we come into the Super Series just being able to really focus on each game," she said. "We're really up for it. The weather's great, it's warm. We couldn't ask for better facilities with the Olympic training center. Everyone's happy and ready to go."