2019 USA Rugby Club 7s
Les Bleus Bust Bloodfest Bracket
Les Bleus Bust Bloodfest Bracket
Les Bleus 7s wins Bloodfest over Dallas Reds and NOLA
Jun 23, 2019
by Austin Willis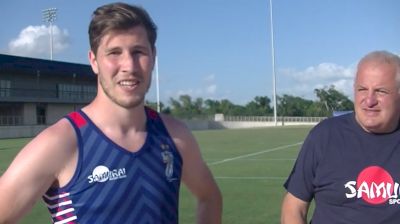 Out of the 94 teams at Bloodfest 7s in Austin, TX the French select squad known as Les Bleus, proved too tough for the best teams in the Red River conference.
Les Bleus are a select side assembled of professional players from Fédérale 1 and Fédérale 2 divisions in France. They're coached by Gian Carlo Toufou who's served as an assistant coach for the French National 7s Team.
"We came to Austin and Bloodfest because, now, the United States has become a major country in sevens. So now everyone is talking about the tournament and everything," said Toufou.
In pool play Les Bleus put up impressive results. A 46-0 win over Gorilla Rugby raised eyebrows. Then they followed that up with a 26-0 shutout over the Cayman Islands and a 36-7 thumping of a crowd favorite, Austin Blacks.
Blacks first-receiver and FloRugby Miss Pass co-host Adam Armstrong said, "I'd put a thousand dollars on the French team winning it all, they're all professionals."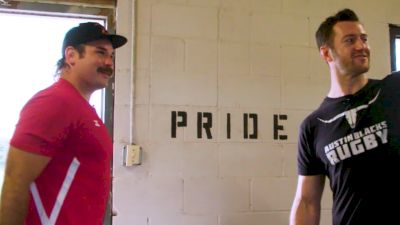 Unlock this video, live events, and more with a subscription!
Get Started
Already a subscriber? Log In
NOLA advanced to the semifinals with some professionals of their own. NOLA Gold's Holden Yungert teamed up with Collegiate All-American Cameron Troxler for Bloodfest. NOLA fell to Les Bleus 24-7, outsized at the restart by Les Bleus long props.
NOLA went on to beat the tournament hosts Austin Huns to take third in the tournament and second place in Red River qualifier points.
As the remaining brackets finished up the main stands began to fill for the Premier Final.
After beating the Huns in the semifinals the Dallas Reds took the pitch to a cacophony of "USA!" chants.
The Reds drew first blood with a 70-meter try from Stellenbosch Academy product Ludwig van der Merwe.
It was all France from there.
Les Bleus wing Josias Daoudou bounced around the pitch with unmatched lateral quickness. Against the hard-hitting Reds, Daoudou took the ball to the line aggressively and placed multiple key offloads in Les Bleus victory.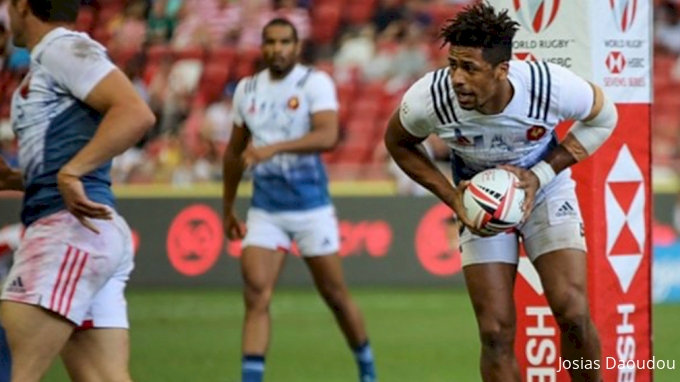 Daoudou has 33 caps with the French national 7s team. He caught the French national team's eye with his performance with Les Bleus at the 2017 Las Vegas 7s tournament.
"I was pleased with the competition, it was a good day of rugby," said Daoudou. When asked about the level of referees in the United States, "They were good, their only difference is how they call the contact area."
Other rugby nations are beginning to recognize American rugby as a major power. NOLA and the Reds may have missed out on a trophy presentation, but Les Bleus gave them greater experience on the road to nationals.