1991 Rugby World Cup
RWC Throwback: 1991 RWC USA Scores Against England
RWC Throwback: 1991 RWC USA Scores Against England
USA vs England in the 1991 Rugby World Cup in England.
Jun 27, 2019
by Austin Willis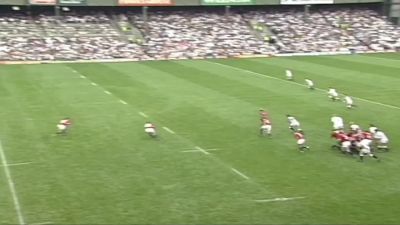 Half of the USA World Cup training squad that Gary Gold named were either in diapers or not yet born when this try was scored. These Eagles will have to run hard lines like Mark Williams and Ray Nelson if they are to score against England in the first match of the 2019 Rugby World Cup.
Watch the 1991 RWC Eagles take on England at Twickenham.
Will the 2019 Eagles fair better on neutral ground?