It's two for two for the Seattle Seawolves as the 2019 Major League Rugby season game to a close Sunday.
The Seawolves, who have twice gone into the MLR title game against a team with a better regular-season record, have come away champions for the second year in a row. In a tight contest in San Diego, the San Diego Legion took an early lead through flyhalf JP Pietersen.
🏆 Champions.

Shield defended, @Seawolves_Rugby.
📸: Griff lacey pic.twitter.com/rCy9yjF2Qp

— Major League Rugby (@usmlr) June 16, 2019
But the Legion were unable to build on that early lead as a solid chance near the Seattle was stymied. San Diego's pressure did eventually yield another penalty goal for Pietersen, but at 20 minutes in, 6-0 didn't seem like enough.
Seattle replied. A burst from George Barton got them close and then hooker Stephen Coetzee got hit before the tryline but put his head down and drove over. Brock Staller converted for a 7-6 lead.
With nine minutes left in the first half, the Seawolves pulled a special play out of the bag. A short lineout throw saw scrumhalf JP Smith jump in at the front and nab Coetzee's throw. He then bulled over a surprised San Diego defender and he was in from 22 meters out. Staller converted and Seattle led 14-6.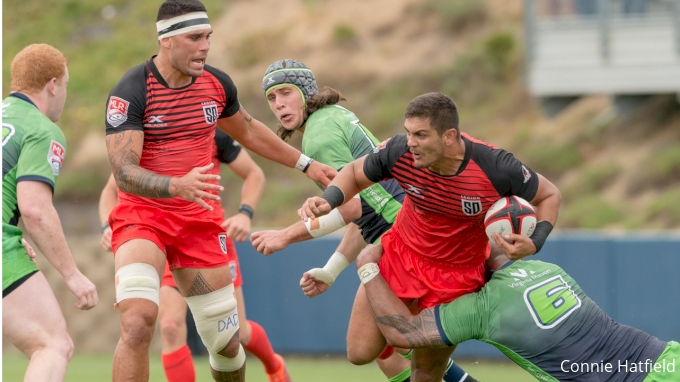 San Diego cut that deficit 12 minutes into the second half as they spun it wide for Nik Boyer to go in. Pietersen converted and it was 14-13. then it was 20-14. The Legion marched right back to put the Seawolves under pressure, and flanker Jordan Manihera did the smart thing, reaching out and grounding the ball against the post, which is a try in the second half.
Pietersen's conversion made it 20-14 and Seattle had some work to do.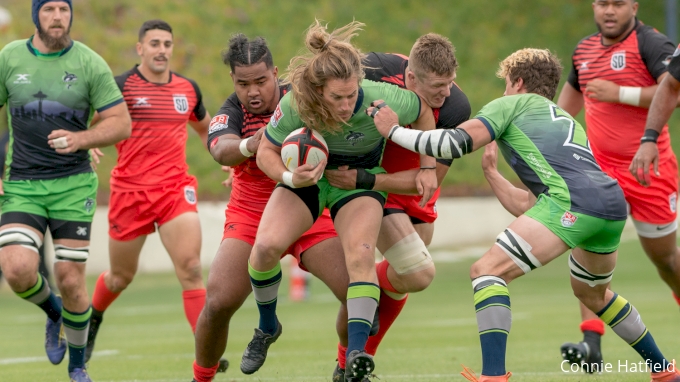 Work they did, cutting through the San Diego D as Coetzee found no one marking him. Close to the line, Reikert Hattingh took a flat pass from Phil Mack and used his weight to fall through the Legion arms and score.
That made it 20-19, and the Legion looked to ice it with less than three minutes to go; Pietersen slotting a lovely drop goal from 40 meters out to make it 23-19.
#TryTime! The Seawolves roll a maul in to steal victory from the Legion.

26-23, Seawolves, FT#SDLvSEA #MLRCR pic.twitter.com/VYnxfSkuS8

— Major League Rugby (@usmlr) June 16, 2019
Seattle had some time, got a penalty, and had to take the lineout because Pietersen's drop goal put San Diego more than a penalty ahead. No problem. Seattle got the penalty, took the lineout, and put almost the entire team into a maul. San Diego's defense held for a moment, but when the Maul began to splinter there was too much mass behind the Seawolves' shove, and Brad Tucker carried it over.
Staller his the conversion, but it was academic at that point. Seattle had won, 26-23.
Seattle Seawolves 26
Tries: Coetzee, Smith, Hattingh, Tucker
Convs: Staller 3
San Diego 23
Tries: Boyer, Manihera
Convs: Pietersen 2
Pens: Pietersen 2
DGs: Piestersen