The Men's Club 7s championship pathway includes a key Super Qualifier in the West, one that promises all kinds of surprises.
The tournament will be a two-day affair hosted at Treasure Island in San Francisco, with teams from several states vying for that coveted at-large bid to the USA Rugby Club 7s Championships.
Watch The 2019 USA Rugby Club 7s Championships LIVE on FloRugby
The Westside Ronin already have two tournament wins under their belt, winning the Siggy 7s in Tacoma, which was an early qualifier points-earning event in the Pacific Northwest, and then taking what has been traditionally the kickoff event for sevens in that region, the Super Saturday 7s in Olympia, WA.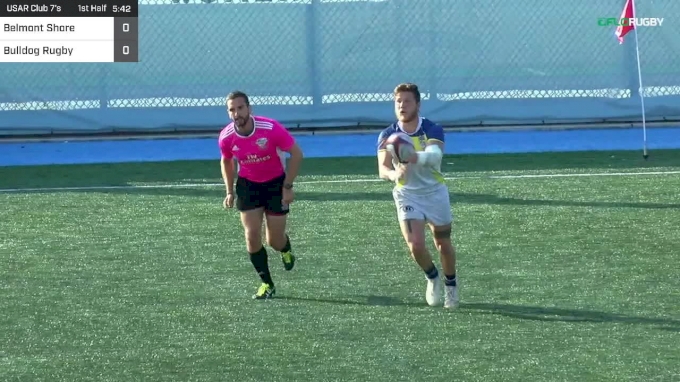 The Ronin have depth, too, as their 2nd side made the Super Saturday final, as well.
Teams that did well in 15s are also slated to compete. The newly-minted national D2 club champion, Olympic Club, has a deep squad of experienced sevens players. The national D1 runners up, Austin Blacks, are expected to compete, as is the team Austin beat to make the final, Life West.
See the 2018 USA Rugby Club 7s Nationals On-Demand on FloRugby
Belmont Shore, the 2018 national runner-up, will also be there.
All at stake is a spot at the national championships. If a team wins at Treasure Island, it doesn't have to worry about navigating its regional qualification process.