It will be the Seattle Seawolves against San Diego. For the 2019 Major League Championship after both teams won their semifinals over the weekend.
The Seawolves, who won the inaugural championship last year behind their famed Sea Wall defense, controlled the early part of the game against the Toronto Arrows and held on to win 30-17.
Brock Staller got Seattle going with an early penalty goal, and then ben Cima popped a little chip kick ahead for Matt Turner to chase down. He was caught, but Shalom Suniula was there to set up JP Smith for the try.
Staller converted, and then added a penalty, and the Seawolves led 13-0 much to the delight of their vocal fans.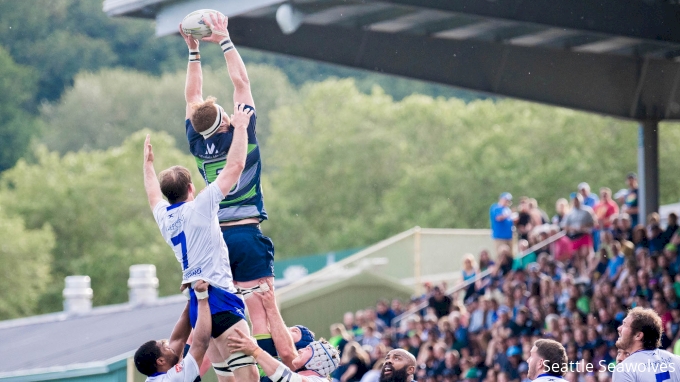 After Jeff Hassler charged in against his countrymen and Staller's conversion had the Seawolves in complete control at 20-0. Staller added another penalty to make it 23-0.
But the Arrows we're not going to back down. They punched in a try just before halftime and then another on an interception. After an Arrows penalty goal suddenly it was 23-17. But Seattle finished it off with some pressure as Toronto was guilty of a series of penalties as they tried to get the ball back.
Finally, after collapsing an attacking maul one too many times, Toronto was hit with a penalty try, and Seattle was back in the final.
---
Meanwhile, the San Diego Legion got revenge for their Week 1 loss to RUNY, coming back to beat the New Yorkers 24-22 in another nailbiter.
Down 22-17 with time almost up, JP du Plessis gathered a low pass and went over to tie the game 22-22. Joe Pietersen then his the difficult conversion to win the semifinal 24-22.
San Diego started strong, but RUNY's pressure forced the Legion into penalties and eventually Paddy Ryan was over the try.
San Diego tried to claw back and eventually did. After a long period of struggling against the New York defense, San Diego prop Faka'osi Pifeleti picked up and was over to make it 7-7.
THE LEGION WIN!!! A last minute drive sees @jpdup13 grabbing the ball off the ground and driving in for the try to tie the game with one minute to play.

Captain @joepeitersen makes the incredibly difficult conversion to take the lead with seconds to play.#WeAreLegion pic.twitter.com/6AuXmynC7R

— San Diego Legion (@SDLegion) June 9, 2019
Pietersen added a penalty for a slim lead, only to see RUNY hooker Dylan Fawsitt camp out, as usual, at the back of a maul and take the ball over.
RUNY led 12-10 at halftime and the teams would continue to go back and forth.
A period of pressure set up lock Joh Furno, and San Diego led 17-12 just after the break.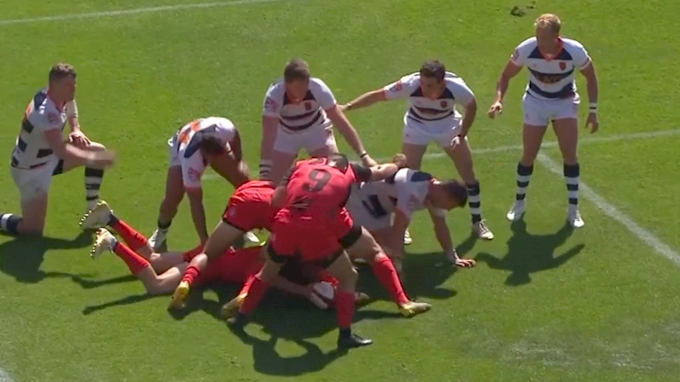 RUNY replied with a penalty Goa (17-15), an then Ben Foden chased down a kick that San Diego couldn't father, and he found evergreen James Denise for the crucial score. RUNY 22, Legion 17 with 20 minutes to go.
Then with two minutes left, Will Holder was hit as he tried to take a pass. The ball rolled on into the arms of du Plessis, and he was in at the corner.
Pietersen was good on the kick, and San Diego was through.