2019 USA Rugby Club 15s Championships
Three National Winners In Hard-Nosed Club Finals
Three National Winners In Hard-Nosed Club Finals
Three National Winners In Hard-Nosed Club Finals
Jun 3, 2019
by Alex Goff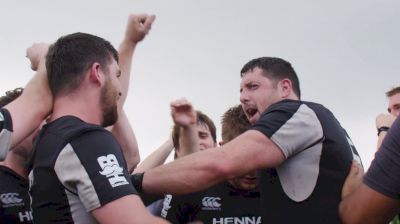 Olympic Club, Sacramento Amazons, and the Austin Blacks all took home national championships Sunday in USA Rugby's Club 15s finals.
In a wild weekend in which every final except one was very close, the Blacks D3 team was the outlier, thundering past Grand Rapids to the tune of 48-12.
95-Point Final
The Sacramento Amazons and Harrisburg didn't seem to be able to stop each other. The Amazons ran out to a commanding lead. Flyhalf Margaret Scott was brilliant with cutting little runs and her distribution. Shamila Matapula in the forwards scored the first try and was a powerful presence in tight.
In the first two rounds of the playoffs, wing Rachel Gonzales was the try-scoring threat. But this time, Sacramento was using everyone. Centers Lindsay Palepale and Ofolangi Mailangi were asking questions of the defense. Mailangi, fullback Lexia Reynolds, and flanker Ariana Lewis all got on the scoresheet as the Amazons built a commanding 34-7 halftime lead.
But Harrisburg wouldn't go away even after Haley French went over for Sacramento to make it 41-7. But then Harrisburg broke through. Wing Michelle Kirk came in on the hip of Michelle Snyder and burst onto a low pass and went in under the posts.
Sacramento got one back, but then Snyder was through from long range. Then with an Amazon in the sin bin, wing Jacqueline Leblanc was in. No. 8 Emily McHenry scored moments later and with four minutes left it was 48-35. Harrisburg was now in shouting distance.
Then they were in whispering distance as Snyder was over again. But as Harrisburg pushed the pace, Sacramento was able to hold on, and then Lewis picked up a loose ball and galloped 40 meters to score and give her team the cushion it needed. Sacramento 55 Harrisburg 40 in a game that looked to be a runaway.
On A Knife Edge
The Men's D2 final was down to the wire. Atlanta Old White showed pace early and Olympic Club showed grit late. Atlanta took a slim 7-0 lead, thanks to a Sam Ngethe try, into the 50th minute, but had to weather long periods of O-Club pressure.
Olympic Club didn't show a lot of flash in its attack, and that almost came back to bite them. Finally, No. 8 Mark Bowers was over and the teams were tied 7-7.
Atlanta got a penalty from flyhalf Lucas Baistrocchi to lead 10-7, but moments later O-Club was over with prop Stephan Salimi at the bottom of the pile. The referee had to stop and consult with his assistants, and then signaled the try.
Up 12-10, Olympic Club looked to ice it, and had a penalty right in front of the posts. A penalty goal would have forced Atlanta to score a try to at least tie it. They passed up on the opportunity, called for a scrum, and didn't score. This gave Atlanta one more shot. But it was too far to go for Atlanta, the O-Club survived 12-10.
Austin Gets One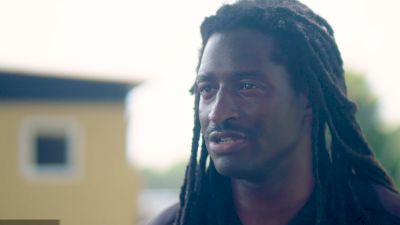 The city of Austin sent five teams (three men and two women) into the national playoffs, and three teams (two men, one women) to national finals, and finally came away with victory. The Blacks controlled the forward play thanks to the front row of Sam Rooke, Chris Cronn, and Chris Reed.
Defensive pressure set up an early try for wing Justin Boyd, and Austin's brutal pattern told the story from there. It was a hugely impressive team win.