USAR Club Regional West Playoff 2019
The Chase For Two Trophies
The Chase For Two Trophies
A closer look at the Austin Blacks and how they are in two national finals.
May 30, 2019
by Alex Goff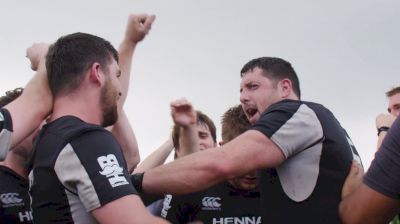 The Austin Blacks had aspirations to win three national championships this coming weekend, and the dream is still alive for two of their teams.
Into the West Regionals in Men's D1, D2, and D3, the Blacks were looking to come out May 19 with three teams in the final. But everyone also knew that the D2 team's run was going to tough. They weren't really expected to make the playoffs at the beginning of the season, so the D2s were a pleasant surprise.
Meanwhile, the D3 team was looking to repeat a national championship they won over Long Island last year. That team is fueled by a confidence that they know how to get there. The D1 team, meanwhile, remembered losing to Belmont Shore in the national semifinal last year on the final play.
That loss stung—stung so much that some players put off retirement to cast aside those demons and try one more time.
Well you should know where the story is now. The D2 team played valiantly, but lost. The D3s rolled, and the D1 team? They had to work and scrape, but they did the job. Now Austin has two teams in a national final this coming weekend, looking to bring home two trophies.