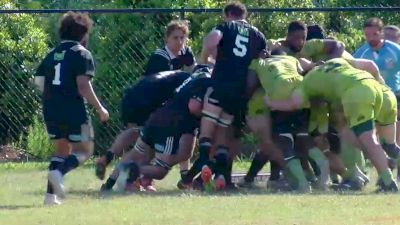 In the Men's D1 bracket only four teams advanced to the Regional Club Playoffs. In the East the Chicago Lions bussed down south to take on the Running Eagles from Life. While out West the Austin Blacks hosted the PRP champions, Life West.
Life came out swinging in Spartanburg and they put the Lions under early pressure inside their own 22-meter line. The Lions struggled to exit and Life poured on the points.
Watch The Club Finals LIVE on FloRugby June 1-2
The Running Eagles rely on aggressive line speed from their athletic forward pack and tricky backline moves from their young speedsters Austin White and Sam Cowley.
Many of these guys won a national championship last season with the Life undergraduate squad and 7 Life players signed professional contracts with the MLR expansion franchise, RugbyATL.
Rugby ATL makes first batch of signings https://t.co/D3DXTNqNQX #rugbyunited #MLRugby pic.twitter.com/8bCYIfMaHI

— Americas Rugby News (@americasrugby) May 22, 2019
Life needs to prove they can beat the best amateur team in the country before they take on professionals in the MLR with RugbyATL. Another national title trophy would pair just nicely with the two D1A trophies from the last two seasons.
East Semifinal:
Life Running Eagles 28
Tries: White, Schanilec, Mizell, Louro
Convs: Cowley 4
Chicago Lions 19
Tries: Rooney, Rose 2
Convs: Spencer
Out west the Austin Blacks looked a little outgunned when Life West took the pitch. The Gladiators have the biggest pack in the country, but 80 minutes of rugby in the 90+ degree weather seemed to take its toll.
The Blacks got to play at home. Rightfully so, the club advanced a D1, D2, and D3 team to the Regional playoffs.
Life West may have had size, but the Blacks have savvy veterans including former Eagle Chris Baumann. The Blacks dismantled the Life West scrum which never gave Tim Stanfill and the Gladiator backline any front-foot ball.
The D1 final between the Austin Blacks and Life Running Eagles is going to be a classic forward battle. The Blacks have their veterans and Life has a young crop of MLR-level talent.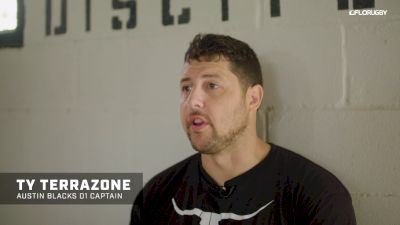 West Semifinal:
Austin Blacks 27
Tries: Reyes, Johnson, Merriman 2
Convs: Monahan 2
Pens: Monahan
Life West 21
Tries: Sakalia 2, Stanfill
Convs: Ratumaimuri, Talapusi 2