2019 USA Rugby Collegiate 7s
NC State Gets The Double
NC State Gets The Double
Wrapup of D2 action in Men's College 7s.
May 26, 2019
by Alex Goff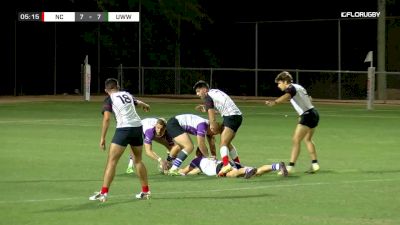 NC State made it a 15s-sevens double as the Wolfpack won the Men's D2 Collegiate 7s Championship Saturday, beating Wisconsin-Whitewater 28-12 in the championship game.
With Tom Kiernan and Jack Kiernan setting the tone physically, the Wolfpack had to battle through a very difficult first day of competition.
NC State lost to both Wisconsin-Whitewater (26-24) and Principia (19-14) to finish 3rd in Pool C.
But, fortunately for NCSU, they had a chance to make the quarterfinals. The top two from each of the three pools, plus the two best third-place teams, made the top eight, and with a points difference of +24, NCSU joined William Paterson in the quarters.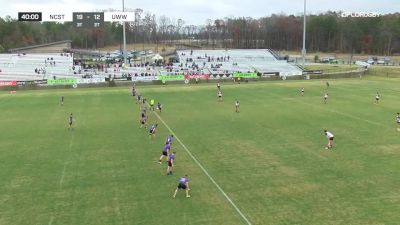 And that's where they shined. The Wolfpack put together a much better defensive effort on the second day, and dispatched 2018 champions UNC-Charlotte 33-7 behind tries from Tom Kiernan, Cole Baldyga, Jimmy Huntley, Darrenn Murphy, and Caleb Gwaltney.
In the semifinal against Iowa Central, Piernan provided the heroics, charging over with no time left to turn the 15-14 deficit into a 19-15 win.
And in the final, a tight game was blown open when Charles Harrocks cut through the middle to put NC State up 21-12. Baldyga then iced it. Harrocks was very solid on his goal kicking, and that was the difference, ultimately, against Iowa Central.
Men's D2 Final Order Of Finish:
1. NC State
2. Wisconsin-Whitewater
3. Iowa Central CC
4. East Carolina
5. UNC-Charlotte
6. William Paterson
7. Principia, Norwich
9. Montana State
10. Bloomsburg
11. IUPUI
12. Hartford