Create a free account to unlock this article!
Get Started
Already a subscriber? Log In
After winning last year's Boys HS Club national title, the Danville Oaks had big dreams, but repeating at this tournament isn't easy.
As the season progressed, the players understood that it might be different. They lost an early game to Lamorinda and in fact ended up 1-3 in league play. That doesn't seem so good, but when you consider that those three losses were by a combined 12 points, and were against Top-10 teams, you get an idea that perhaps the Oaks had something more to give.
That they did. After Royal Irish came back to defeat the Oaks and garner some revenge for last year's nationals loss, Danville got a chance to revisit relations with two Northern California teams. They beat Granite Bay, who had defeated the Oaks 34-31 in league play, 17-8.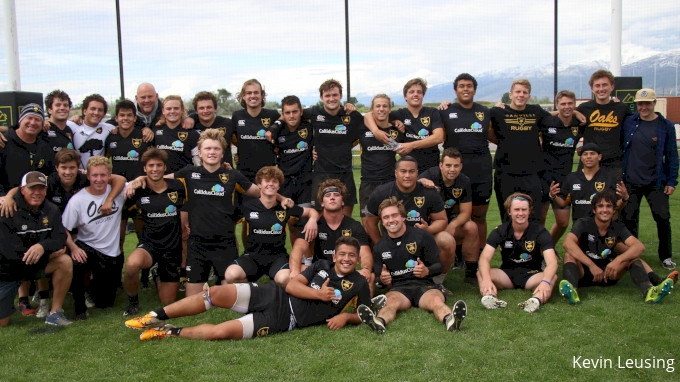 And then on Saturday, opened up a 19-5 lead on Lamorinda. But Lamorinda stormed back to tie, and then took the league 24-19. Danville rebounded, Scrumhalf Tyler Lenk raked out everyone and cut through to tie it up 24-24.
And then, with no time left, flanker Tyler Lenk, who'd been a terror all day, squirmed through to get his team close, and the forwards did the rest, forcing two penalties and eventually getting right to the goal line.
That's when prop Clayton Seastrand, starting at tighthead prop because regular captain Nick Leusing had suffered a concussion in the opening game, picked up, rolled out of a tackle, and stretched over (see below).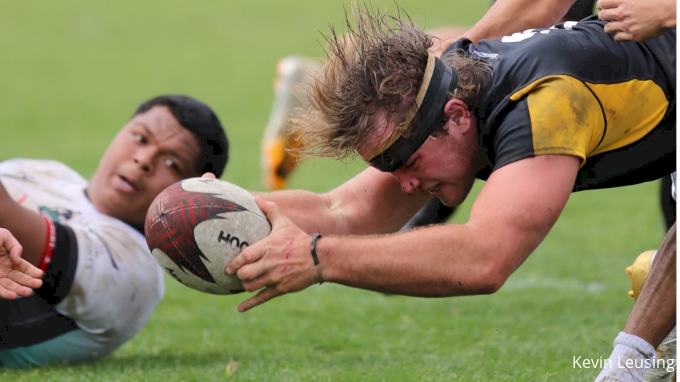 "We're a family," said Leusing, who had to watch his team from the sidelines for most of the tournament. "We never gave up; that's what the Oaks are all about."
"It was tough to lose that first game," said head coach Dave Liebowitz. "But I was proud of the guys and how they responded. These are all tough games."
What Danville did was absorb the graduation of some very talented players and come back to succeed at a national level. Much of that is due to the club's unity. Many said that that unity was heavily influenced by a trip the club took mid-season. Using Irish Rugby Tours, Danville went to New Zealand, played some challenging games, and immersed themselves in the rugby culture.
"It was our second tour; last year we went to England and Wales," said flyhalf Cal Liebowitz. "And to do it in the middle of the season it really brings the team together."