Create a free account to unlock this article!
Get Started
Already a subscriber? Log In
In what many said was the most competitive Tier II bracket since there has been a Tier II bracket, Rocky Mountain HS of Idaho held off the Eastside Lions of Washington to win it all.
Rocky Mountain unleashed some of the most entertaining rugby of the tournament, showing an understanding of space, and, more importantly, support to score more points than any other team in Salt Lake City.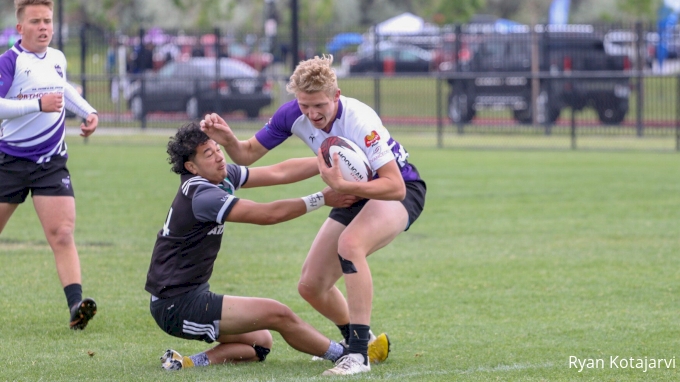 It was a full team effort, although Ethan Van Tonder, Jaxson Pabst, and Tyson Bradford bad big games in the backs, while Jake Pingree was part of a fit and active forward effort.
Key to Rocky Mountain's success was the team's intelligence. Players who broke through one tackle immediately were looking to make a pass—rather than thinking "I've beaten on guy, maybe I can beat another."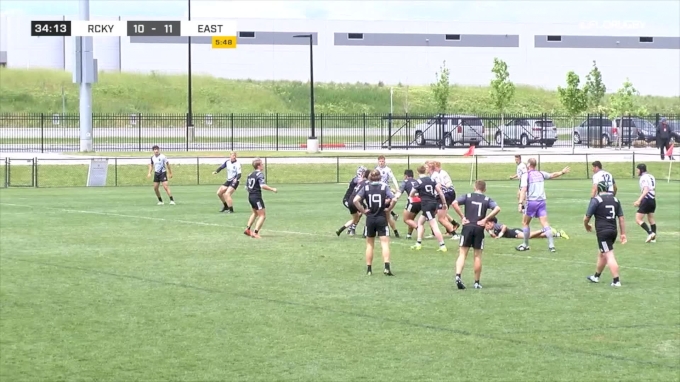 Create a free account to unlock this video!
Get Started
Already a subscriber? Log In
The result of that was as two or three cover defenders chased the ballcarrier, the ballcarrier was distributing to someone else, who often scored.
Eastside, for their part, put in a very strong effort over the weekend. In 2018 the Lions lost in the Tier II semis by a point and finished third. They felt they could win it all, and came close, losing in the final by a point, 24-23.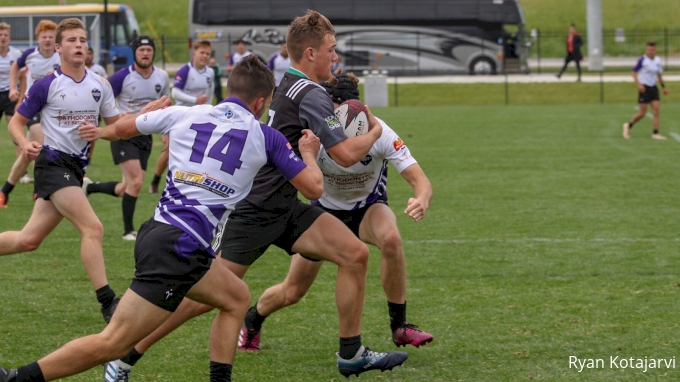 The Lions had come into the tournament carrying some injuries, and, notably, all-star prop Owen Prentice didn't play at all. Had they not been hit with those injuries they might have been bumped up to the HS Club bracket. Rocky Mountain was on the cusp of being in the Single-School bracket, and in retrospect looked like they could have scored on 8th-place Kahuku.
Eatside was led by prop Gavin Prentice, Ethan Fryer at flanker, and the center pairing of TI Vavao and Tala Tevaga. They will be back.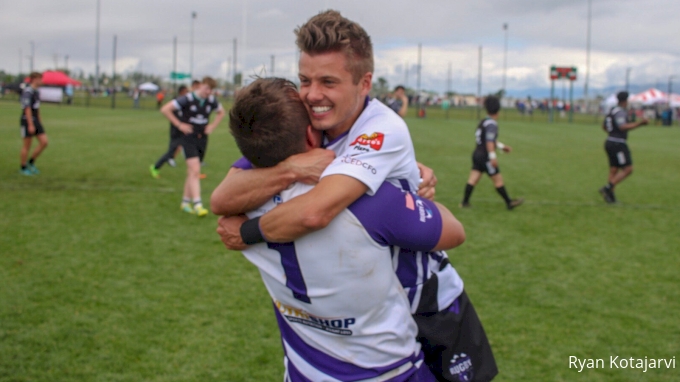 Overall, the Tier II bracket remains a successful competition, and is getting better. Teams are finding out that winning even one game requires a massive commitment. Aspetuck put in a hard weekend to finish 3rd, beating United to secure that placement.
After losing their opener to Aspetuck (who were looking for some revenge in that game), the Raleigh Redhawks rebounded nicely to beat St. Thomas Aquinas and Wando (two state champions) to take 5th.