Back Bay put in an impressive performance in defeating Royal Irish to win the 2019 HS Club championship.
Coming in ranked #1 among HS clubs, Back Bay had to overcome an early deficit in its first game of the three-day, three-game championship, But after that, the Sharks were exceptional, beating the Charlotte Tigers 49-17, and in the club final, running away from a very tenacious Royal Irish team 51-12.
Royal Irish has doled out defeats like this one, but are not on the receiving end. But Back Bay ran its pattern superbly, and tested Royal Irish on the outside repeatedly. With Back Bay showcasing some good ball-handling, and with Royal Irish looking a little beat up after some tough early games, the game was Back Bay's fairly early.
The Sharks scored early on a blocked kick by flanker Lucas Pattinson. No. 8 Ethan Howard then scored on an eightman pick, and then capping off a movement started by Colin Turner (who had an excellent weekend) and continued by Trevor Pacheco.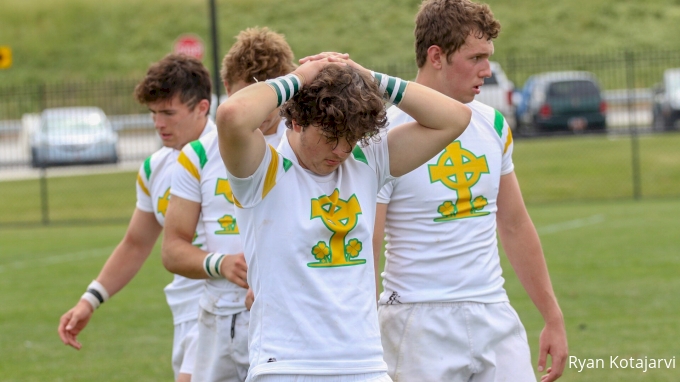 Flyhslf Sean Nolan converted all three and added a penalty, and then off the next restart Junior Gafa sliced through the entire Royal Irish defense to score.
That bruising, weaving run was a killer blow to Royal Irish, who didn't give up, but were just overwhelmed at that point.
Pattinson bulled over for another, Wyatt Schrader finally got some points for Royal Irish, but then Howard scored his third as Royal Irish failed to control the restart.
Nolan added two penalty goals before Lemaster scored for Royal Irish to end it 51-12.
Charlotte Nabs 5th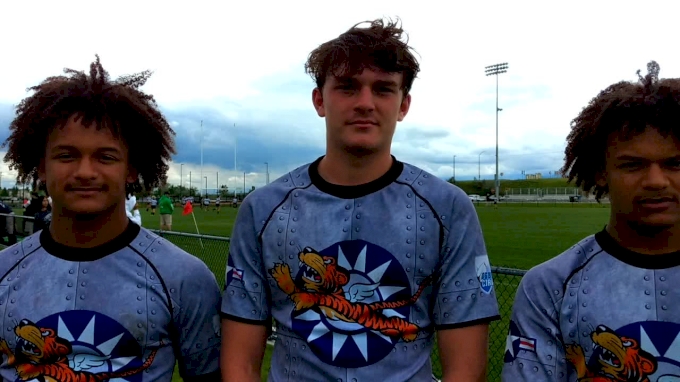 Charlotte took 3rd in impressive fashion with a 25-0 shutout of the San Diego Mustangs. Charlotte got a big game from lock Jack Brown, who continually disrupted the San Diego lineup, and backs Darius and Donovan Law were explosive.
But the really story was defense. It's very difficult to shut out a team in the HS Nationals, and to blank the Mustangs was the story for Charlotte.
Danville Comes Back
Danville took a 19-5 lead over Lamorinda in the 5th-6th game, only to see Lamo come back to score three tries to lead 24-19. But Danville came back and scored right at the end to break a 24-24 tie and win 31-24.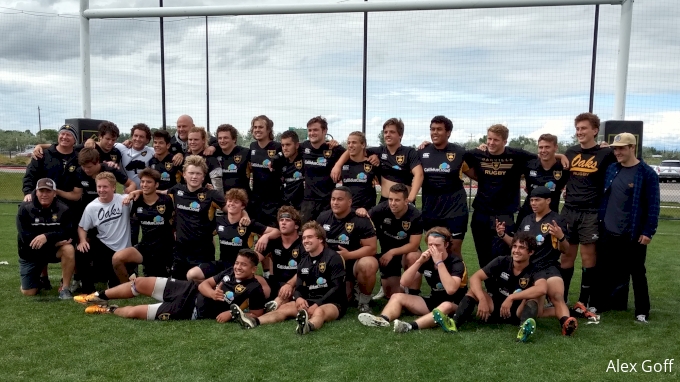 Granite Bay salvaged a difficult tournament with a 45-24 defeat of KC Junior Blues for 7th.