We won't know the match for the single-school HS National Championships because lightning has delayed one of the semifinals, but we do know the other finalist.
Herriman HS got by East HS in a classic in-state rivalry match. The game went to overtime, and once overtime didn't settle anything, it went to kicks. After five rounds of kicks, nothing was settled, but finally, East missed and Herriman didn't, and the Mustangs are in the final.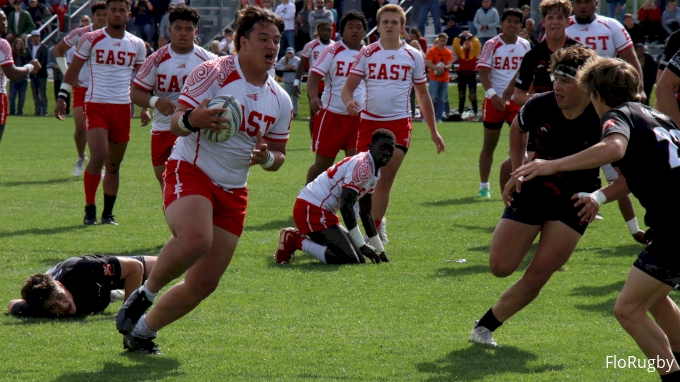 After coming back from 33-14 down to beat Penn 35-33, East played perhaps a more complete game against Herriman, running out to a 12-0 lead.
Once again No. 8 Talin Finau was a terror, and lock Roccy Hamilton was also. But East's real danger lay in the speed merchants in the backs, withTutu Spann sparking the Angels with an excellent first-half try.
Herriman started to inch back, with wing (and later flyhallf) Jackson Hammer cutting through tacklers, and lock Tui Kef, prop Mariano Delgado, and center Ammon Sagala making some key plays.
The Mustangs closed the gap to 12-10. East scored to make it 17-10, only to see Herriman make it 17-15. Finally, Herriman took the lead with Hammer going in to put his side up 22-17. East replied, putting together an impressive team sequence to score.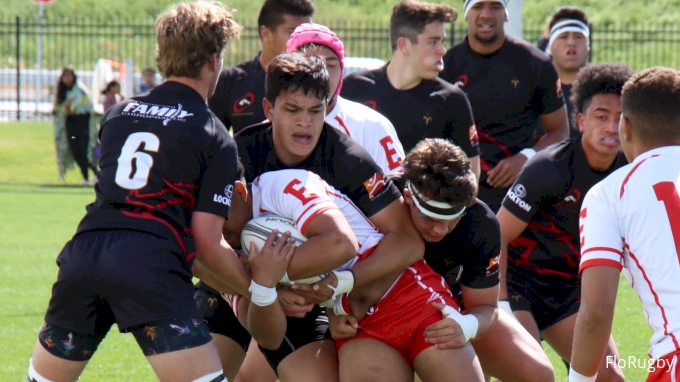 Flyhalf Moto Kauvaka's conversion attempt slid wide, however, and that might have ended the game right there.
Instead, overtime. Neither side could really break through, and then, just as the first half of overtime (its two five-minute periods) came to a close, East fullback Quincy Sandoval was free down the sideline and looked set to score.
But Sagala came streaking out of nowhere to dive Sandoval into touch.
End of first half of overtime. No score in the second, and down it came to kicks.
In the kick tiebreaker, each team attempts five placekicks (or dropkicks) from the 22-meter line, using five different players. East was good on the first three, while Herriman's regular kicker, flanker Isaac McQueen hit the post. Up 3-2, East would miss the next two, while Herriman hit one from captain and No. 8 Fisher Jackson to tie it up.
On the next round, East missed, and McQueen hit, to win the game.
It was as dramatic a game as you could want. As Herriman head coach Derek Smith pointed out, the two teams have met three times this season and the points difference between them is, in total, about a try.
One wonders if the other semi will be as close. The suspended game was stopped due to lightning with Jesuit and Gonzaga tied 12-12 and 25 minutes left.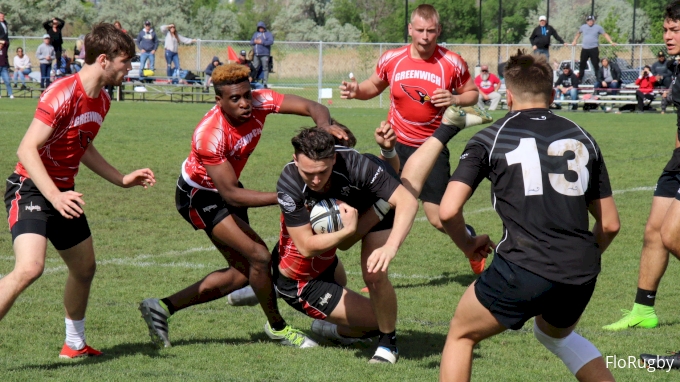 In the consolation brackets, Penn just barely held off Greenwich 25-22. It was a game Greenwich could have had, but Penn held on and will play Xavier for 5th.
Xavier's structure and team play outstripped Kahuku.