Lindenwood-Belleville University has announced that it is closing much of its campus in Belleville, IL, and transferring undergraduate programs to Lindenwood Univerisity in St. Charles, MO.
The sports teams will be shut down. All of this will happen after the 2019-2020 school year. The decision, according to a St. Louis Post-Dispatch article, is financial.
What this means for rugby is two-fold. First of all, the Lynx varsity rugby program will shut down after the 2019-2020 season. Second, there had been talk of Lindenwood-Belleville moving up to D1A, since it's a varsity, school-funded program. However, that's not really the case anymore, and it's now unlikely that L-B will leave the D1AA competition.
Current Lindenwood-Belleville head coach Joe Lippert said the vast majority of current players are returning, and recruited freshmen are expected to matriculate. But he won't be recruiting anymore, and the team will not be on the field after next academic year.
Lippert expected to return as the coach, saying "I plan to tick it out and make sure the players land on their feet and that we finish with a flourish. The vast majority of players are coming back to finish what they started; coaches too."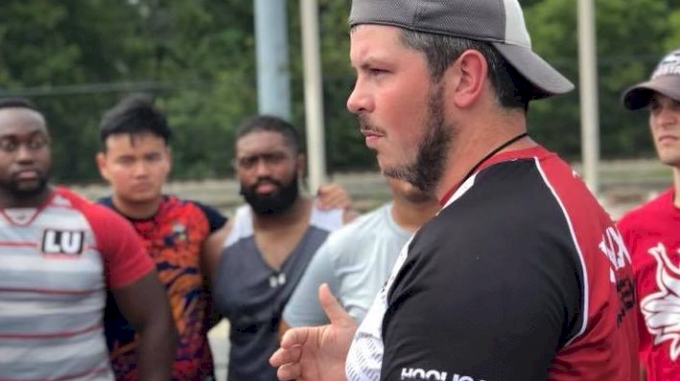 This is the latest development in the ever-changing world of higher education, where online universities and the intense competition for students sometimes means a college has to cut its losses. Sometimes that means shelving funding for a sports team or a program or a specific major, but this is a fairly massive change for Lindenwood, which seemed to have plans to expand its network, not retract.
The Lindenwood-Belleville rugby players will be able to transfer to Lindenwood, but breaking into that national power lineup won't be easy.
Lindenwood-Belleville began its varsity men's rugby program in 2015, and the team played in the 2016 USA Rugby Collegiate 7s Championships in D2. The team had a strong fall of 2015 season, going unbeaten in D2 action until the Lynx lost to Minnesota-Duluth in the playoffs.
The program continued to grow and improve, moving up to D1AA, logging wins over some D1A teams, and making the fall 2018 playoffs as an at-large team. The Lynx will be in the D1AA bracket of the college playoffs this spring. But a championship has been elusive.