2019 Boys HS National Championships
Road To HS Nationals: Back Bay Sharks Circle
Road To HS Nationals: Back Bay Sharks Circle
Alex Goff looks at the Boys HS Nationals
May 15, 2019
by Alex Goff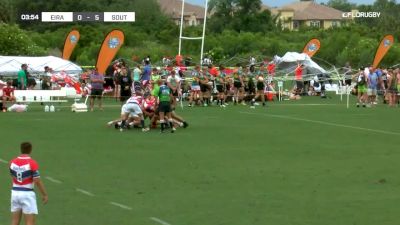 Quietly going about its business are the Back Bay Sharks of Southern California, and this past weekend the Sharks pulled off another huge victory, setting themselves up nicely for the Boys HS Rugby National Championships.
Southern California's HS rugby season is split. Players suit up for single-school teams in the winter, finishing the season with a championship in February. St. John Bosco took the California Interscholastic Federation league title, beating St. Augustine in the championship game. La Jolla won the SoCal Youth Rugby Varsity White division.
Watch The Boys HS National Championships LIVE on FloRugby May 16-18
But then everyone looks to the clubs, and it's a tall order to bring those players in and get them working as a cohesive whole. Jeff Bonnett has done a solid job with Back Bay in a tough league that includes Belmont Shore, San Diego Mustangs, and Coastal Dragons.
"We've got a great mix of juniors and seniors," said Bonnett, who also puts in a lot of time coaching with Eagle Impact Rugby Academy.
At the heart of the Sharks team is the backline, with what Bonnett calls "the usual suspects."
That would be Tiaan Mosconi, Sean Nolan, Junior Gafa, and fullback Jonathan Haley.
The hard-working Mosconi suited up for the EIRA team at the recent Tropical 7s. Gafa is going to Brown on a football scholarship, Haley has tons of pace, and Nolan has been called one of the best flyhalves in high school rugby since he was a freshman. His ability to read the game makes everything else work.
Colin Turner is leading the forwards—he's been a force at openside flanker—along with Lucas Pattinson and No. 8 Ethan Howard—his nickname, "Moose," tells you all you need to know, but he has emerged as a massive offensive threat.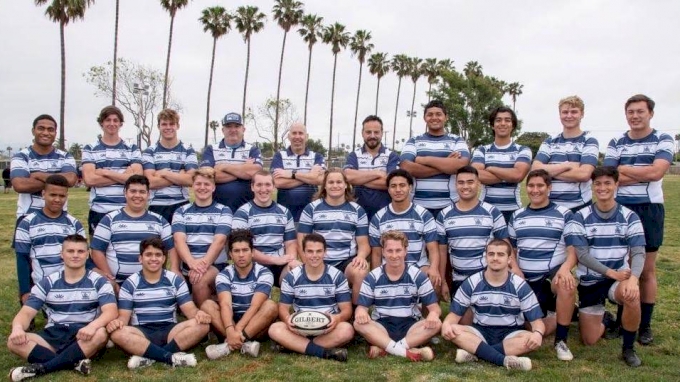 "Our loose forwards handle the ball very well and are actually an extension of the backs with the ability to play at pace," said Bonnett. "We are very fortunate this year to have depth with a 25-man roster, whereas last year we finished SoCal final with 17 players total."
But it's more than that, it's unity. Most of these players might play for single-schools, even though Back Bay suits up during the school season, too. But most have been in the Back Bay youth program since they were under 12.
The result has been SoCal HS Club championships in five of the last six years.
This year's season has gone well for the Sharks, as well. It wasn't until their fourth league game, against the Mustangs, that they gave up any points. They rolled through the rest of the season, although Belmont Shore was tough, and the playoffs. Belmont Shore was a tough nut to crack in the semis (42-21) and then Back Bay defeated the Mustangs 33-21 in the final.
That list of performances has vaulted Back Bay to the #1 ranking among HS clubs by FloRugby. But HS Nationals is another job altogether. With the KC Jr. Blues first up, the Sharks will be playing teams from different regions, and with different styles, several with plenty of national championship experience.
Ranked #1 for now. What about next week?