While many of the teams at the Boys HS Rugby National Championships are names you've seen before, maybe you haven't seen Rocky Mountain.
Out of Idaho, Rocky Mountain has become a power in the state, so much so that it split into two teams this year, and started winning with both. The Rocky Mountain White team is a bit less experienced, while its the Rocky Mountain Black team that will represent at Nationals, with a state title already in the bag.
Watch The Boys HS National Championships LIVE on FloRugby May 16-18
Rocky Mountain was started by coach Wesley Van Tonder, whose two sons, Ethan and Kyle, have been a huge part of the program's build. Kyle has already graduated, but Ethan has continued to impress, and was the youngest player on the Eagle Impact Rugby Academy team at the Tropical 7s last month.
This weekend, Rocky Mountain defeated a tough Eagle squad 39-12 in the Idaho state final, going undefeated.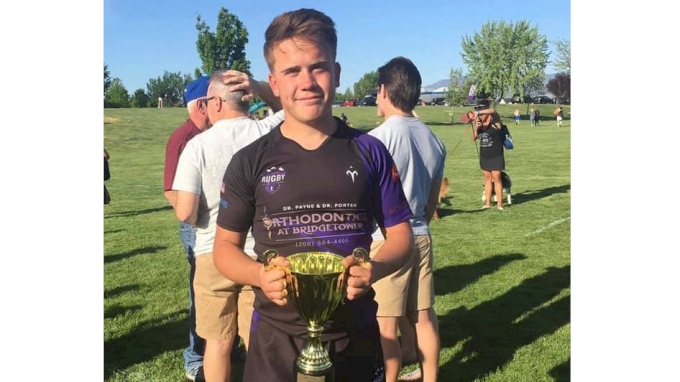 This isn't just a Van Tonder team, though. While Ethan, still only 16, is a playmaker at flyhalf, other talents such as Tyson Bradford, Jake Pingree, Logan Hill, Duanavan Jardine, Jaxson Pabst, Tyler Williams, Tiloi Nawahene, Kyle Jones, Garrett Beck, Keegan Echevarria, and Koji Amaechi all have played with the Evolution 7s Academy and are multi-skilled.
This, however, will be Rocky Mountain's first run-out at the national tournament in 15s, and that's going to be a stern test. Rocky Mountain is in the Tier II, seeded 3rd, but this is the toughest Tier II in recent memory, possibly ever. Almost every team is a state champion or runner-up.
Facing Utah-based Snow Canyon in the opening round won't be easy, but set aside time to watch this team, and you might see what Idaho rugby is all about.