Three spectacular tries from Meaghan Gallagher and plenty of pace from the backline saw the Fresno State Bulldogs take care of Tulane 57-17 in Friday's Women's D2 College spring semifinals.
Shown live on FloRugby, the semis showed Salisbury and especially Fresno State to be the class of the competition.
Gallagher scored three tries in the first 20 minutes to open up a 17-0 lead for Fresno State. And while Tulane did pull one back, the Bulldogs had too much, with Chetna Kumar-Naicker all kinds of speedy on the other wing, and a hard-working forward pack keeping pace to recycle.
Outside center Laura Ellison-Seeger joined Kumar-Naicker with a double, while Gallagher's hat trick gave her eight in three national playoff games.
For Salisbury, things were a little tighter, but the Maryland team forced Eckerd into repeated errors, which led to tries. An unfortunate turnover inside the Eckerd 22 led to center Kirby Given going over, and hooker Maggie Moore, followed by fullback Haley Sheldon also punished mistakes.
That made it 17-0 for Salisbury, and while Eckerd pulled it together in the second half, the Sirens had too far to go. Katherine Scheerer's second try, her 30th of the season in just nine games, made it 29-20, but that was the final play.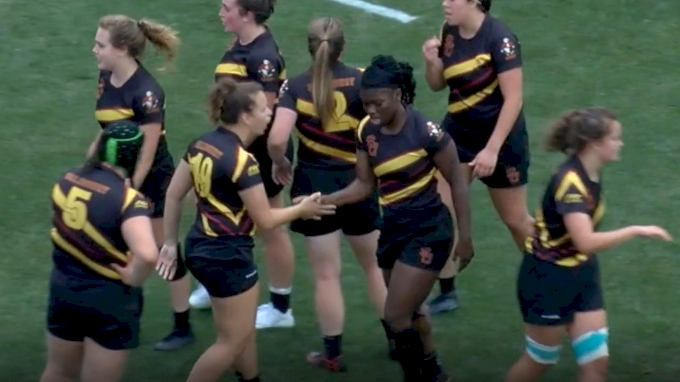 So it's Fresno State versus Salisbury in a game of differing styles. Salisbury did well to contain Scheerer, for the most part. Can that aggressive D do the same for Gallagher and Fresno State? We will see tomorrow LIVE on FloRugby.