Guinness PRO14 2018-19
Socino: An End To The Season
Socino: An End To The Season
Juan Pablo Socino discusses the final weekend of the Guinness PRO14
May 1, 2019
by FloRugby Staff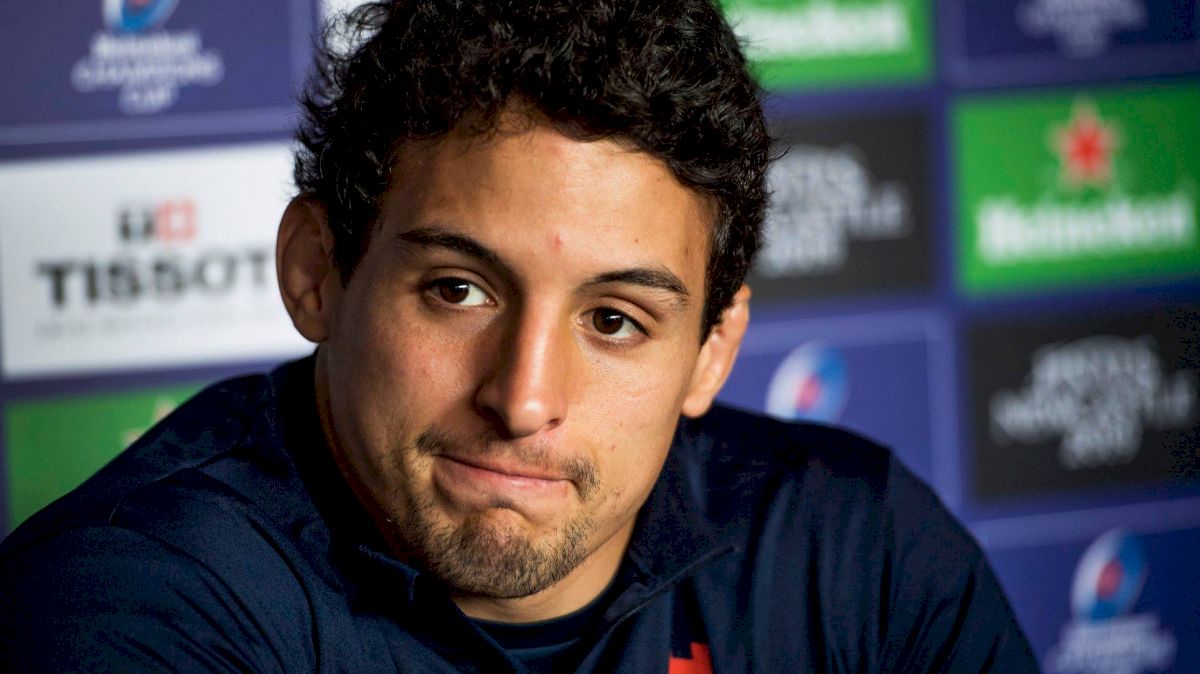 We finished our season in the last round with the last game of the regular season, kicking off at 7:35PM on Saturday. Waiting for those final 80 minutes was a long agony.
---
The latest column from Edinburgh and Argentina player Juan Pablo Socino
---
We knew we would take the field knowing what had happened in other games that would affect our standing.
In order to make it to the playoffs we needed both Scarlets and Treviso to lose their games and then we had to win ours against our fierce rival and neighbor, Glasgow Warriors.
The squad got together at an empty Murrayfield at quarter to three. We did an activation routine and a walk-through, which is when forwards and backs do their specific drills, going through their attacking and defensive structures.
---
Watch The Guinness PRO14 Playoff May 4
Live on FloRugby for subscribers in Latin America, Spain, France, Portugal, Middle East, and North Africa.
---
Once that was finished, we went to one of the lounges for some food—hydrates, vegetables, oats and some proteins.
When the game between Scarlets and Newport Dragons was starting, we were glued to the television as players strapped up or got massages.
At 4:30 we jumped on the bus for the short ride on the M8 to Glasgow, nervous for what was happening far from where we were.
As if scripted, the game in Wales had a nail-biting finale. Dragons won it with the last kick of the game and the responsibility fell on the hands—or should we say boot—of a former Edinburgh player.
Our hopes were intact as the first score we were needing went our way. As we were crossing the green hills of Scotland, our attention shifted to Italia for the local derby between Zebre and Treviso.
This time, luck wasn't on our side and despite the big rivalry between North and South, it was Treviso that won.
So, as we were ready to take the field, we already knew that we wouldn't make it to the playoffs.
We still had the possibility of qualifying for next year's Champions Cup and to do that we needed to beat our fierce rivals.
At a ground at capacity level, with the Gravy Cup—better known as 1872 Cup—history was on our side. Glasgow needed the win to secure a home semifinal.
The game was definitely not how we had planned it, unable to control the ball or dominate the breakdown. We gave away points too easily which, against an attacking side, it is something we could not afford.
We failed to do our part.
So, a season that did not show our regularity came to an end. We managed some very important wins, mostly in the Champions Cup. But we lost games we should have won, like Zebre away and Kings and Cardiff at home.
As a group, we are growing all the time, with many international players. But, if we want to reach the final stages in the tournaments we play, we must quickly learn from our mistakes because the Guinness PRO14 is unforgiving.
Now, the time comes to rest and reflect. We will be looking at the finals from the outside, already thinking on what comes next.
---
Nos tocó jugar el último partido de la etapa regular, en el último turno, comenzando a las 19:35hs del sábado. Una larga agonía esperar esos últimos ochenta minutos.
---
The latest column from Edinburgh and Argentina player Juan Pablo Socino
---
Sabíamos que íbamos a comenzar nuestro partido sabiendo los resultados de nuestros rivales directos.
---
The latest column from Edinburgh and Argentina player Juan Pablo Socino
---
La ultima chance que teníamos de poder clasificar a los play offs era que tanto Scarlets como Treviso perdieran sus correspondientes partidos y nosotros saliéramos victoriosos del nuestro contra nuestro clásico rival y vecino, Glasgow Warriors.
El plantel se juntó en Murrayfield a las 14:45hs. Realizamos unos movimientos de activación y los "walk-throughs". En esta actividad se separan forwards y backs y repasan todos los movimientos de ataque y defensa por separado.
---
Watch The Guinness PRO14 Playoff May 4
Live on FloRugby for subscribers in Latin America, Spain, France, Portugal, Middle East, and North Africa.
---
Una vez terminado esto, tuvimos la comida que normalmente consta de algunos tipos de hidratos, vegetales, avena y algunas proteínas magras.
Al mismo tiempo estaba empezando el partido en Cardiff entre Scarlets y Newport Dragons. Partido sumamente importante para nosotros debido a que el equipo de Llanelli venía un punto detrás de nosotros.
Mientras nos preparábamos todavía en Murrayfield, cono masajes y vendajes, todos los ojos estaban atentos a las pantallas.
A las 16:30hs nos subimos al micro para iniciar el corto viaje por la M8 hacia Glasgow, con el nervio de lo que sucedía lejos de allí.
Como no podía ser de otra manera en estas etapas de definición, el partido en Gales tuvo un final de esos que te hacen comerte las uñas. Dragons lo ganó en el último minuto con la última conversión, ni más ni menos que a manos, o los pies en este caso, de un ex Edimburgo.
Las esperanzas seguían intactas; el primer resultado que necesitábamos para seguir soñando se había dado a favor nuestro. Mientras el micro cruzaba Escocia, la atención giraba hacia Italia y el clásico entre Zebre y Treviso.
Lamentablemente, éste fue el resultado que no nos favoreció; más allá de la rivalidad entre el norte y el sur, Benetton fue demasiado para Zebre.
A punto de salir a la cancha, ya sabíamos que no teníamos chances de quedar terceros.
Sí quedaba viva la posibilidad de clasificar para la Champions Cup del año próximo. Para eso teníamos que vencer una vez más a nuestros vecinos. Un estadio lleno, la Gravy Cup, mejor conocida como 1872 Cup en juego y el historial que nos favorecía. Ellos necesitaban la victoria para poder garantizarse una semifinal de local.
El partido no se dio como lo esperábamos, no pudimos retener la pelota ni dominar las situaciones de contacto. Concedimos puntos demasiado fácilmente, y ante un equipo que se caracteriza por su ataque es algo que no se puede hacer.
Scarlets ganó y Beneton también, pero nosotros no pudimos hacer nuestra parte.
Cerramos así una temporada irregular. Donde conseguimos resultados importantísimos, sobre todo en la Champions Cup; también perdimos partidos que debíamos ganar, como Zebre de visitante, Kings y Cardiff de local.
Somos un grupo que está creciendo un montón, con muchos jugadores internacionales – si queremos llegar a instancias finales debemos aprender y rápido de los errores, porque la Guinness PRO14 no te perdona.
Ahora queda descansar y recargar energías. Miraremos las finales desde afuera y empezaremos a pensar en lo que se viene.