Create a free account to unlock this article!
Get Started
Already a subscriber? Log In
There's a palpable quiet confidence emanating off the Cal rugby team, and while its completely warranted, head coach Jack Clark is always the voice that tempers that feeling going into crucial games.
Despite Cal's 11-0 D1A record this season, and despite the average scoreline of 98-7 (no, seriously), Cal isn't a finished product the coach told FloRugby.
"We looked pretty good in spurts [against Arizona] and then we didn't play so well during large patches of the game," cautioned the coach who hasn't lost a major postseason semifinal since 2003. "We had a plan and we didn't stick to it very well, and we had a fair amount of penalties and that made it a little hard on us."
All this about a game in which his Cal Bears scored 61 on Arizona in the quarterfinals. Why the concern? Because next up is Saint Mary's.
"We're a good enough team to overcome that against some opponents," said Clark. "We wouldn't be able to overcome something like that, I think, Saturday."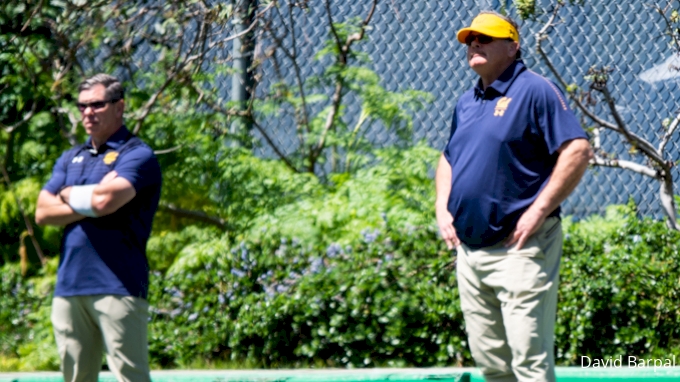 And that's it in a nutshell. Among all the teams that have occasionally given Cal trouble in American college rugby, the one that does it most consistently is Saint Mary's. The Gaels almost beat the Bears earlier this season, and could do so again.
"It's a very competitive game; you're either going to win by a little or you're going to lose by a little," said Clark, adding that the last game, a 29-19 Cal victory, followed that script to a T. "Both teams will bring some wrinkles to what they do, no doubt. Sometimes the game plays out how the game plays out, so we'll see."
Saint Mary's has carried a reputation for being excellent in open field play. But that reputation hides a very strong set-piece record. Cal carried a reputation for being solid in set piece and phase play, but that reputation ignores the Bears' ability to break open a game and score tries in bunches.
Clark said all of the good teams have to be able to hurt you in multiple ways.
"We've scored our share of tries this year," he said in a massive understatement. "We have guys who can handle the ball well and we have guys who can finish tries and playmaker. We're probably very similar to the top three or four or five teams in that regard. I don't think Saint Mary's is necessarily different, either. They're a competent team and competent teams score traditional tries, they're good in primary phase, in fractured play, deep into the phase count, and they can win a kicking exchange. That's what good teams do."
That's what Cal has been doing all season.