Create a free account to unlock this article!
Get Started
Already a subscriber? Log In
Saint Mary's remembers.

Saint Mary's remembers losing to Lindenwood at their home ground in last year's D1A quarterfinal. So much so that head coach Tim O'Brien outlined in detail how he prepared for that game and where he went wrong—he wasn't going to make the same errors again.
Watch Saint Mary's vs Cal LIVE on FloRugby April 27, 3:00PM ET
Saint Mary's remembers March 30, when the Gaels led Cal 19-10 with ten minutes to go and lost 29-19.
This weekend, after hammering BYU to the tune of 71-12, the Gaels look in great shape. But there is some cause for caution. Aaron Matthews left the game before halftime with an injury. Payton Telea Ilalio hasn't played in some weeks. Vili Helu's right left is all strapped up. Aaron Matthews picked up a leg injury around the 24th minute that left him hopping one leg.
Despite that, he made two tackles, and then got mobile enough to set up a try before being subbed off at the 33rd minute, after several minutes where he left the flyhalf duties to Tavite Lopeti. It's unclear how injured Matthews is, but it's a concern.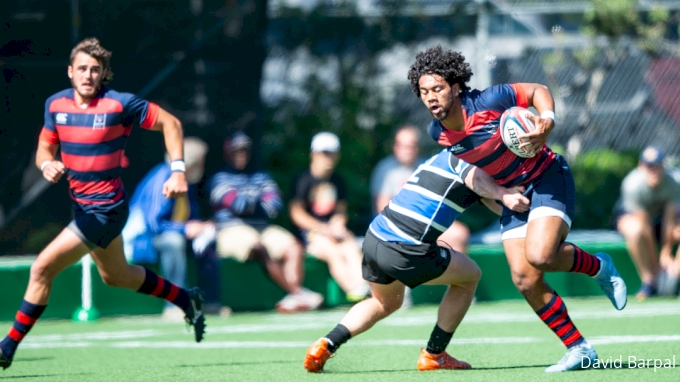 But with those concerns comes some confidence.
"Overall I was pretty tickled," O'Brien said of the performance. "To beat BYU three times in a season, I am pretty pumped for the guys. I thought we were pretty well prepared. We didn't have an enormous amount of turnovers, and I think only one penalty against us. We played some pretty good defense. But now it's a case of be careful what you wish for."
And that would be a Cal team that looks pretty healthy and certainly on top of its game.
"Now we have to play against Cal," said the Gaels coach. "There are some things we can do to prepare for them. We know we need to be a different team when we play them this time. But who do you play who can emulate Cal?"
One of the oddities of the quarterfinals was that Saint Mary's was playing BYU at Cal's Witter Rugby Field.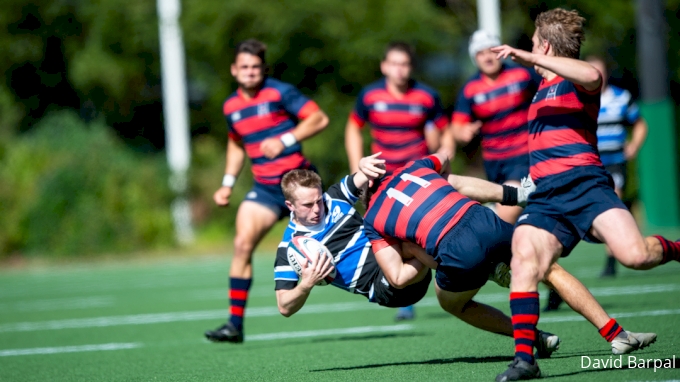 "I said to Jack Clark, who would have thought we'd see Saint Mary's and BYU playing at Cal?" said O'Brien, who played at Cal himself, as did Clark. "Some of my fondest memories in rugby at playing at Cal. It's a special place for me."
Now Saint Mary's hosts Cal at Saint Mary's, a place where the Gaels won a year ago. A little beat up, but ready to chase away this year's memory of a loss and last year's playoff disappointment, Saint Mary's will have to be very, very good.
"We'll see what the week brings," said O'Brien, carefully. "I have a sense of whether guys are peace with the task at hand. They know the significance."