USA Eagles Women vs Barbarians Women
Eagles Up For Some Risk-Taking-Cain
Eagles Up For Some Risk-Taking-Cain
USA WNT 15s head coach Rob Cain looks ahead to the Barbarians.
Apr 24, 2019
by Alex Goff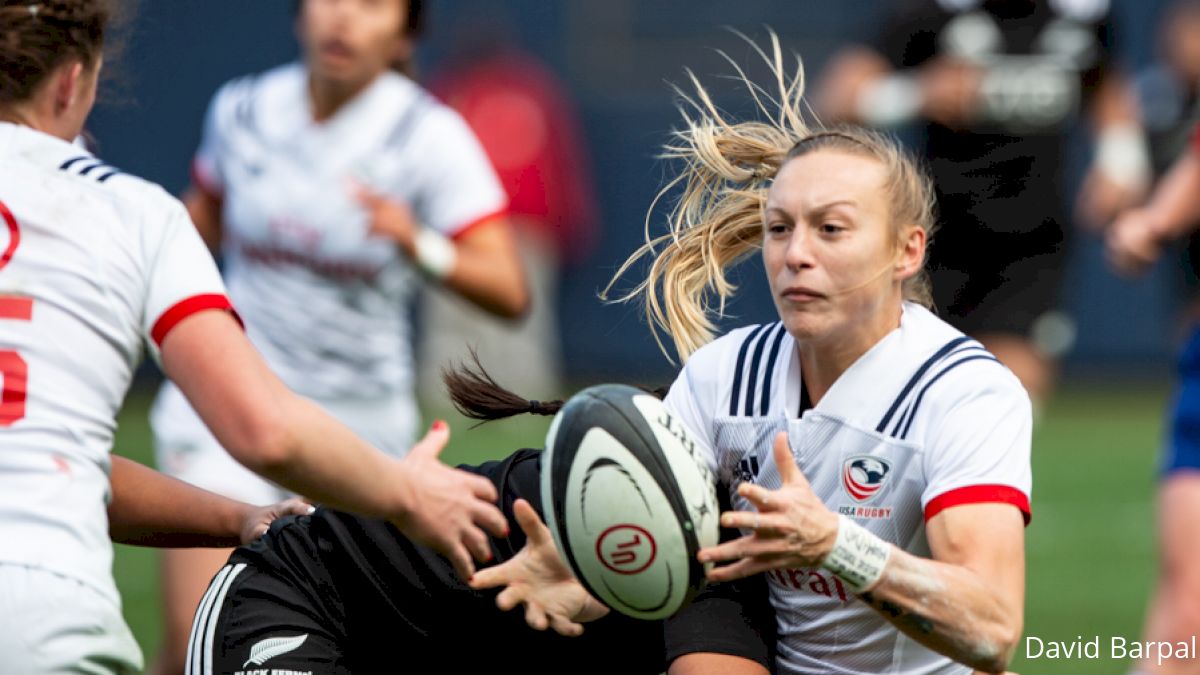 There's something special about the USA's game against the Barbarians on Friday.
It's historic in that it's the first time the famed Barbarians FC team has played on US soil. It's additionally intriguing because it's one of the very first women's Barbarians games. And … it's a game that might well tell us how far the new-look USA team has come.
Watch the USA Women 15s Team face the Barbarians LIVE on FloRugby April 26 at 7PM ET
"We've traveled a long distance already," said USA head coach Rob Cain. "We now have a yearly calendar ironed out, and we have had some new opportunities. We're structuring our year so we can have different playing platforms and can see lots of different players. But … we have to remember that the World Cup isn't on Friday. We have come a long way but we've got a long way to go."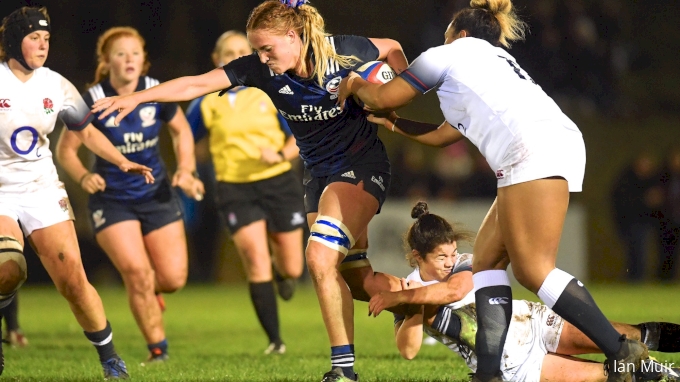 Cain's squad of 51 in camp is not an experienced group. That's in part because some players aren't available, and he has to think about the future as well as now.
"Some view the inexperience as a challenge, but I think it's a wonderful opportunity," said Cain. "It's going to be a historic moment for everyone, and another opportunity for these players to play in front of a big crowd against played who has accomplished a lot on the international stage."
Despite some fairly lopsided losses in 2018, the USA team has potential to be great, added Cain.
"We knew where we were," he said. "More contact time, more preparation time … everyone's bought into that. We thought we came through well in the fall. Having 12 days together where everyone really understood where we were going was huge. Beating an England Selects team was a good result and then beating Ireland, another great memory for them. We weren't far off."
Now against the Barbarians, the Eagles will be against a team that will want to play a ton of rugby. The USA will want to, as well. Watch for some high-octane rugby.
Watch the USA Women 15s Team face the Barbarians LIVE on FloRugby April 26 at 7PM ET
"We're trying to get the players to express themselves," said Cain. "The Baa-Baas have had so many famous players play. They are a fun team to watch, very high-tempo. They throw the ball about. I'd call them the Harlem Globetrotters of rugby. And the way we want to play as a team, we want to be known for exciting rugby. So we're all about risk-taking, and I think when we look at the team and inviting everyone to play rugby for the US, it's because of what they can do, not what they can't do. So we're going to have some fun."
Try something and knock the ball on, all that happens is there's a scrum, said Cain. It's not a big disaster, so he wants players to show what they've got.