Cantorna Ready To Take On Barbarians
Cantorna Ready To Take On Barbarians
Gabby Cantorna faces the Barbarians challenge.
Apr 23, 2019
by Jackie Finlan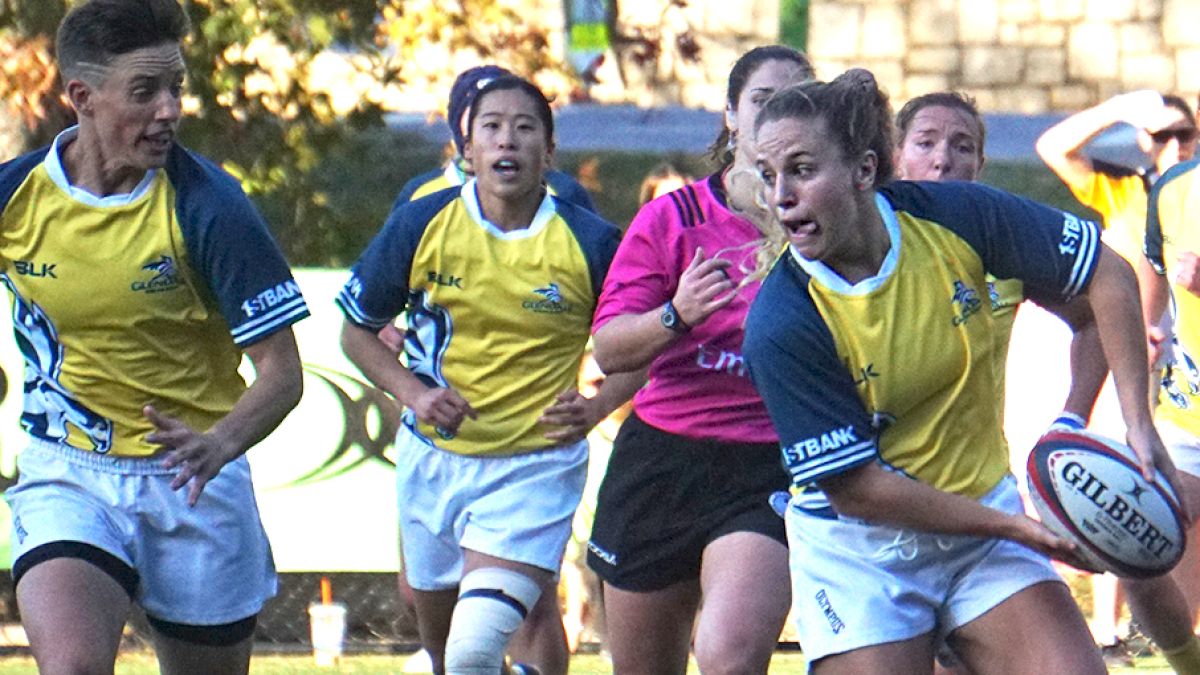 Fifty-one players comprise the training squad heading to Glendale, Colo., in advance of the USA vs. Barbarians game on April 26. The Eagles last took the pitch during the November fall tour, a series that awarded a slew of new caps, including Gabby Cantorna.
The Glendale resident has been busy training since the November tests and is hoping for selection to next Saturday's home fixture.
Watch USA vs Barbarians Women's International LIVE on FloRugby April 26
"After the fall tour I was left with the feeling that Team USA can compete with and beat the best in the world," said Cantorna. "The scoreline for our first two games don't reflect it, but I think that when we've had more time training together and perfecting our connections as a total group that we will become a real threat."
It will all take time, added the Eagle flyhalf, but maybe not that much time.
"I think our athleticism is fantastic and that we have the ability to win collisions and go forward," Cantorna continued, "but I think we need to improve our general game understanding and tactical knowledge. In the international game, [we] as Americans have had less time overall with ball in hand and that can result in us making the game a bit harder for ourselves by not recognizing the pictures that are in front of us."
The Penn State grad, who played inside center for the WPL Merlins in the fall, emerged from that fall tour with a set of improvements to chase as well.
"For me specifically the biggest work-on I took out of tour is executing my skills under pressure without putting excess pressure on myself," Cantorna explained. "When I went back and watched the film a lot of times I had more time than I thought so for me a big emphasis has been on fast hands or feet while staying composed."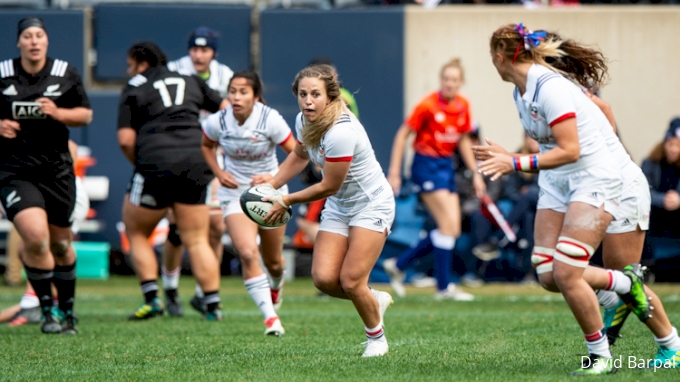 Cantorna has been able to take a more full-time approach to training, breaking up morning and evening skill sessions with an afternoon trip to the weight room, and then practicing with the men's or women's DI team depending on the day. She stays in touch with USA staff, whether asking S&C coach Ian Jones questions about workouts, or sending kicking specialist Richard Ashfield film for evaluation. Additionally, Cantorna has USA assistant coach Jamie Burke in Glendale, making for a local resource.
"I've really enjoyed having the regional camps and weekends added in as well," Cantorna said. "Since I played WPL in the fall I'm not able to play in DI games, so the camps and weekends have been great for me to be able to practice mentally preparing for an event as well as giving me the opportunity to play and be coached at a high level with different people within the system."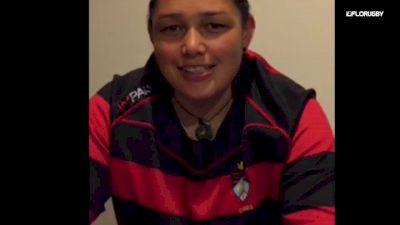 The USA team is now in assembly preparing for the historic game against the Baa-Baas. Cantorna, like the rest of the attendees, is hoping it ends with a selection to the team that faces the storied Barbarians.
"Being selected for the Barbos game would be fantastic for me. I've always loved the story and history of the team and it would be particularly great to play against Hannah [Stolba] at Infinity," Cantorna noted one of two Americans, also a flyhalf, playing with the select side. "Additionally it's an amazing opportunity to play with Team USA against a ton of world-class internationals to really work on our connections and see how we've progressed as a team in our time apart," Cantorna concluded.
Watch USA vs Barbarians Women's International LIVE on FloRugby April 26