More Power! USA Women Look To Kitakyushu
More Power! USA Women Look To Kitakyushu
Lauren Foyle and Chris Brown check in with FloRugby.
Apr 16, 2019
by Alex Goff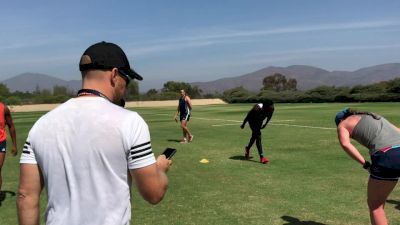 It's a critical moment for the USA Women's 7s team as the Kitakyushu 7s looms this weekend.
A solid performance will almost certainly clinch an Olympic qualification, and will also be another important step in the remolding of the USA team under new head coach Chris Brown.
Brown has found a nice mix of players—powerful athletes who can run, and speedsters who can hit—and it's clear that with the inclusion of Ilona Maher, Jordan Gray-Matyas, Kristi Kirshe, Cheta Emba, and Meya Bizer that he wants to ramp up the physicality.
But it's not just about that.
"There are a few different areas we're looking at," said Brown. "We want more players who can finish over 50 and 60 meters—we need that. But we need a good combination of steppers and power runners and playmakers. By having that we can maximize the players with power and what they're doing. I will say that this time around is was the hardest squad to select."
That got co-captain Lauren Doyle nodding. With Brown working scouting the U20s and sending a team to the LVI in Las Vegas, he is developing depth, and Doyle is seeing it.
"Ultimately the squad is becoming more competitive," said Doyle. "I don't think anyone is jealous of Brownie's position. We now have a pretty consistent squad no matter who gets selected."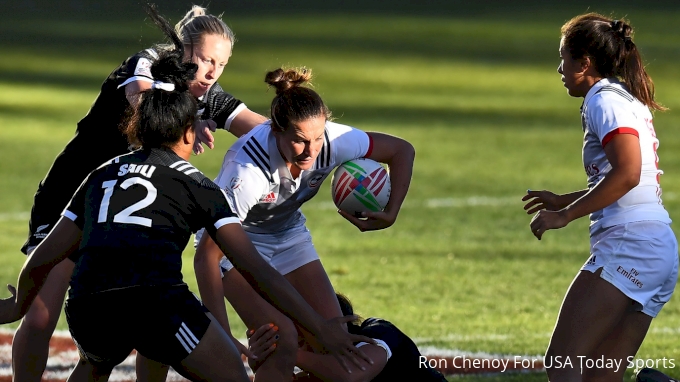 The slight shift in selections might be a nod to the fact that while a top-four finish in the World Series is very likely, winning it all is not. The USA is 16 points ahead of 5th-place France in the standings, but also, despite being 2nd in the World Series, 12 points behind New Zealand. The Black Ferns have won all three tournaments so far and are the favorite in Kitakyushu, too.
Doyle says they're catchable.
"New Zealand is a dominant force; they have girls who have played together for a really long time and they know each other well," she said. "But they are 100% catchable. We train for them every day. We feel we have better athletes, and we are always really excited to play them. They push us to be the best that we can be."
Every time the Eagles play New Zealand, they get a bit closer to beating them.
Brown also doesn't hide the fact that he's looking at the top of the standings, and seeing a big black mark.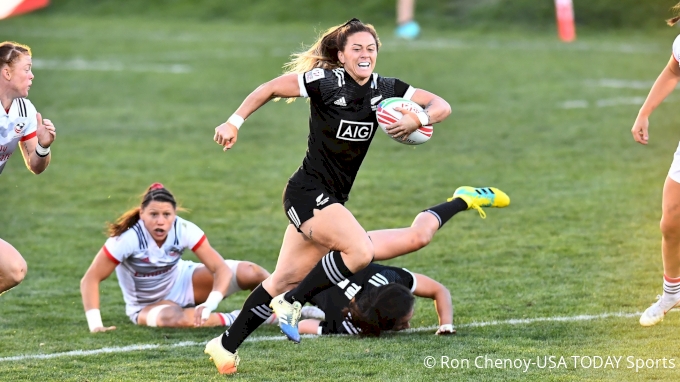 "We have to be on top of our game because of their experience and the firepower that they have," he said. "But do we have the ability to match that? Yeah, I do believe that. We are still harnessing our foundation and our belief as a unit, and we've got 18 months to bridge that gap."
Brown is quick to add that the Eagles don't have to wait the 18 months to the 2020 Olympics to bridge that gap. It'd be nice to do it this weekend.
At the Kitakyushu 7s, the USA has England (8th), Ireland (6th), and Fiji (10th) in its pool. Being able to keep Ireland out of the top-four running would be one of the Eagles' goals.
But really the heavy lifting of figuring out where everyone stands will happen on Sunday. That's when we will see if Chris Brown's team has developed to where it can put away key games.