Gonzaga HS won the Gonzaga Classic tournament, but it wasn't an easy go of it, as the defending national single-school champions had to get by some serious competition.
The Varsity competition in the Gonzaga Classic featured 12 teams including eight from ranked programs. Gonzaga entered two teams, Purple and Black. It was the Purple that won the Cup Final, while the Black finished 11th.
Aspetuck (Connecticut), Gonzaga Purple (DC), Raleigh Redhawks (North Carolina), and Greenwich (Connecticut) all won their pools on Day One.
Then came the drama. Greenwich defeated a very solid Raleigh team 26-10 in one semi, while Aspetuck held Gonzaga to a 10-10 tie.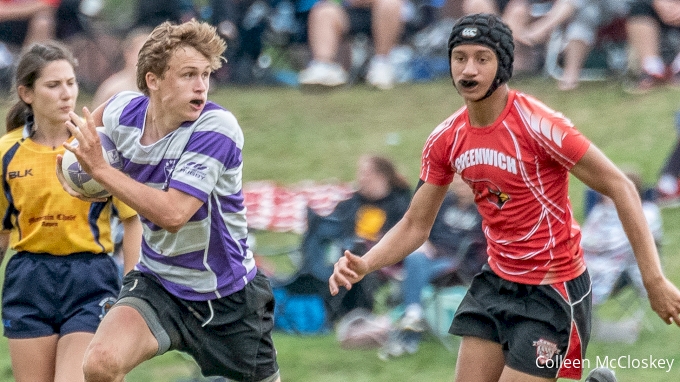 Led by a very strong back row, Aspetuck held Gonzaga in check in relatively wet conditions. No. 8 Ray Weiner at #8, and flankers Derek White and Joe Gjinaj were solid throughout, while in the backs James Porter was an effective attacker at center, and Louie Gryspeerdt has been excellent with his kicking.
Watch the Boys HS Rugby National Championships LIVE on FloRugby May 16-18
With the players limited in how much time they can play in a day, the tied game was resolved on penalty kicks. It wasn't until the 15th round of those kicks that Gonzaga finally won.
Heartbreak for Aspetuck, and they had put so much into that effort that the 3rd-4th game was a bit of a letdown. Raleigh won 35-26 to cement the Redhawks as a team to watch.
For Gonzaga, a breath of relief. In the final, the Purple side beat Greenwich 31-8.
Led by front-rower John O'Toole, who has enjoyed an excellent season so far, and with Joe Royston and Alex Billups also standing out, Gonzaga was back to its old self for the final.
"We were very clinical," said head coach Peter Baggetta. "Overall we were very happy with how we played in the final."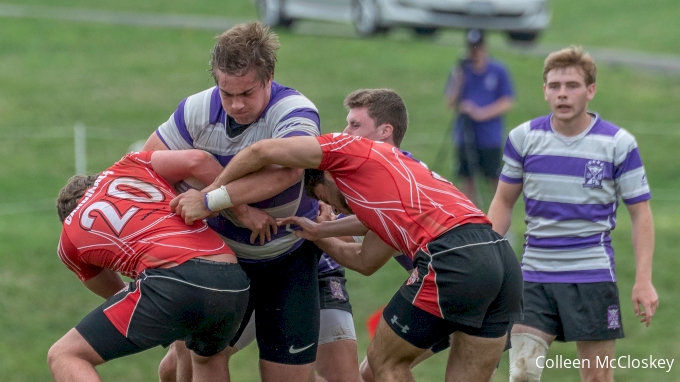 The tournament was a chance for teams to test themselves against opposition they don't normally see, and it delivered. The team that perhaps made the best showing was Clayton. The North Carolina club team came into the tournament with a 3-2 league record, having lost to the Charlotte Tigers and Raleigh Redhawks. Those losses didn't necessarily say where the Copperheads fit in the grand scheme of things, and neither did two blowout wins.
So this weekend was big for Clayton, as the Copperheads lost only one game, to eventual champions Gonzaga Purple. They beat West Shore our of Pennsylvania, and in the 5th-place semis, defeated ranked HS club West End before taking down ranked single-school Good Counsel to win 5th.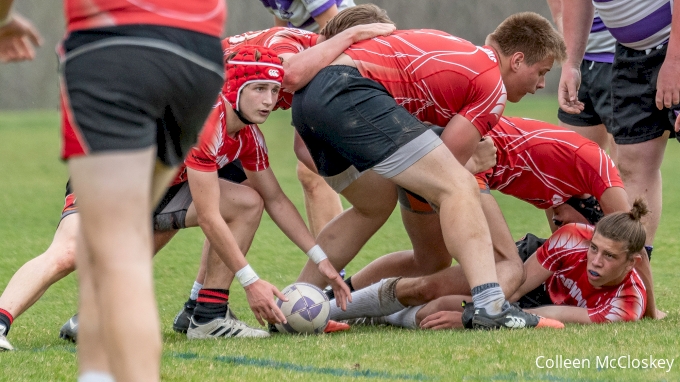 The Clayton JV team won the entire bracket.
As for HS Nationals, Gonzaga is once again one of the favorites, and ultimately showed why. Aspetuck did enough to make some think they could be in the top tier of the HS Club bracket in Salt Lake City. Greenwich, with wins over Raleigh, Vienna, and Good Counsel should enough.