The first of three North American HS 7s tournaments kicks off at the Tropical 7s April 19-20, with eight of the top boys HS 7s programs in the USA and Canada.
Eagle Impact Rugby Academy comes in as one of the favorites having won the LVI tournament in Las Vegas. That's not an NAHS event, but it's a very good barometer.
Watch the Tropical 7s Elite HS Boys and Elite HS Girls LIVE on FloRugby April 19-20
EIRA
Head coach Salty Thompson has tried to bring back as many players as possible who were in Vegas. About half of that squad will return, while several who performed well for the EIRA Blue team are moving up.
Returners include:
Dominic Tianga, a supremely talented sevens hooker out of Florida who was one of the stars of the show for the NA Lions in Dubai.
Peyton Wall, a very speedy wing out of Indiana.
Miles McCormick, a hugely powerful prop (No. 8 in 15s), who plays for Cathedral Catholic in Southern California.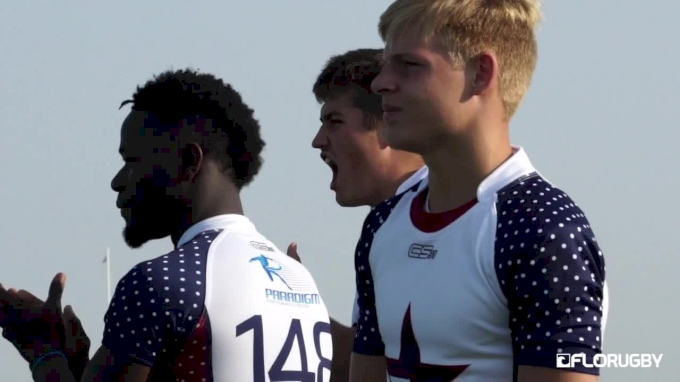 Brett Dowgiewicz, out of Belmont Shore in SoCal, he's a prop who can play flyhalf or center.
Jacob Cortinas, an athletic halfback and solid tackler, which makes him an ideal sweeper on defense.the Bay-area player is fast enough to play wing.
Elijah Summerlin, a tough-minded hooker out of Temecula in Southern California.
Meanwhile, coming up from the Blue team are:
Tiaan Mosconi, a HS All American out of JSerra in SoCal; scrumhalf.
Louis Gryspeerdt out of Aspetuck in Connecticut. He has an excellent kickoff.
Ethan Van Tonder (Evolution 7s, Idaho) has been moved up from the U16 level. Van Tonder is a very smart player and a leader, and won't be intimidated by being among the older players.
Meanwhile, Daniel Kress out of St. Edward (Ohio) along with brothers Darius and Donovan Law from the Charlotte Tigers in North Carolina, come in as newcomers.
"We welcome players who haven't been in EIRA camps," said Thompson. "I love to hear from kids who are interested in playing with us. "But this group is a really strong group and they did really well in Las Vegas. We want to build on that."
Upright Steps Up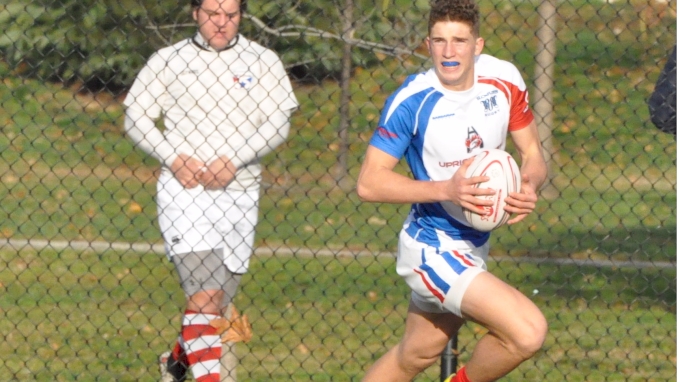 There's plenty of competition for EIRA, with Canadian squad Upright Rugby looking especially solid.
Head coach Tyler Leggatt said he has a talented outfit with four Canada U18 players as well as players who have performed well at the provincial level.
"It will be interesting to see how they compete at this level with only three players turning 18 this year," said Leggatt. "We have some decent size but will rely on our core skills, in particular our run-catch-pass in order to maximize our potential."
Among the players on the Upirhgt squad are:
Thomas Artmann-Sherran, a big athlete who is also very mobile;
Liam Bowman, a very dynamic attacking center
Sean Snyman, a very skilled playmaker who will be a first receiver. He has tons of potential.
Atlantis Returns
Also looking for hardware will be Atlantis. Head coach Greg Schor will bring in a mostly East Coast team led by USA age-grader Elijah Billups. He brings Play Rugby teammate Levani Mgaloblishvili.
Sam DiDomenico and Sean MacLaney come in from the Union County Mudturtles in New Jersey. Two Jupiter Sharks—David Rimes and Angus Kelly—Georgetown Prep's Ultan Horrigan, Downingtown's Jack McCausland, Berky County's Seth Kramlich, Katy Barbarian Aidan de Villiers, St. Joe's Prep player Sam Benetta, and Chapel Hill, NC standout Ryan Neimiller round out an Atlantis squad from six states.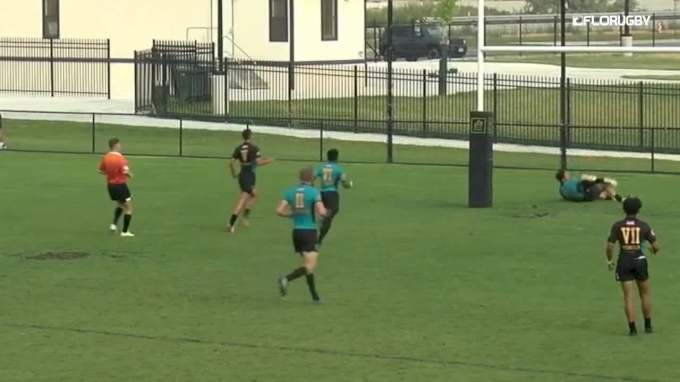 This group is very strong up front, and carries plenty of experience and decision-making ability. That's key, because they may not be a burn-the-grass fast as previous teams.
"We do have good speed across the board, however," said Schor.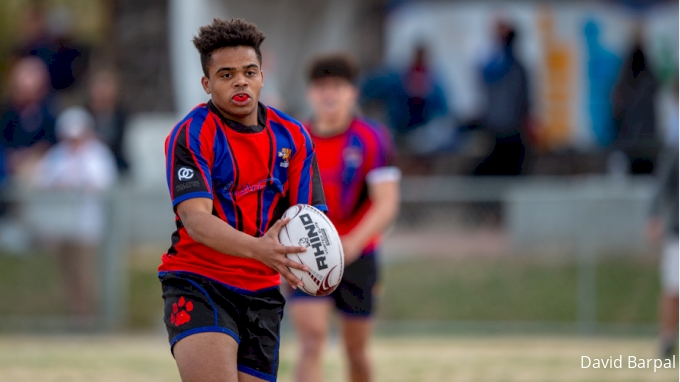 This is just a peak at a lineup of teams that represents many of the very best on the continent. The Arizona Bobcats, Rocky Rugby out of Texas, Rocky Mountain Rebels (mostly Colorado), Utah Lions, British Columbia, USA Rugby South, and Hawaii's Kahuku round out the teams.
All of the NAHS Boys games from the Tropical 7s will be LIVE on FloRugby April 19-20.