The NAHS series of elite-level sevens tournament begins in less than three weeks as the Tropical 7s kicks off in Orlando, FL.
The entire Boys NAHS and Girls Elite divisions will be shown live on FloRugby, showcasing some of the best young rugby players in North America. Here's a look at the Girls Elite Division teams:
Tropical Elite Boys and Elite Girls 7s April 19-20 LIVE on FloRugby
Atlantis
The winner of the 2018 NAI 7s and the 2018 New York 7s, Atlantis has produced excellent performances since starting a girls team a few years ago. Already the program has produced national team players, and is among the favorites here.
Green & Gold Academy
A development program for the University of Alberta, Green & gold is looking to expose more players from the Canadian prairie to this level.
Upright Rugby
Based out of Ontario, the Upright Rugby team has been working its way up the ladder. Winning the Plate at the 2018 New York 7s was a good result and showed they can hang with this level.
Rocky Mountain Rebels
With players coming out of Boulder and Colorado Springs, with a connection to Texas and sometimes Utah, too, the RMR program draws from a wide area. Girls elite rugby is a relatively new endeavor for them, so we'll see, but the area has talent.
Memphis Inner-City Rugby
The MICR program produced the most players for the Tennessee all-star team that won the Girls Bracket a the Midwest RCT last summer. They won it in fairly dominant fashion and when that tournament finished up with a short sevens round-robin, won that, too.
Utah Lions
The Lions have won the NAI 7s before and continue to put a strong sevens product onto the field. As the name suggests, they draw from the Beehive State.
USA South
The Panthers bring in players from all the Southern states, and represent a very strong program that has competed international (Rugby Americas North) more than most of the teams involved.
Kahuku
This is the Kahuku HS Red Raiders out of Hawaii. They don't back down from anyone. They are possibly the most physical team in the competition, and have some flyers on the outside.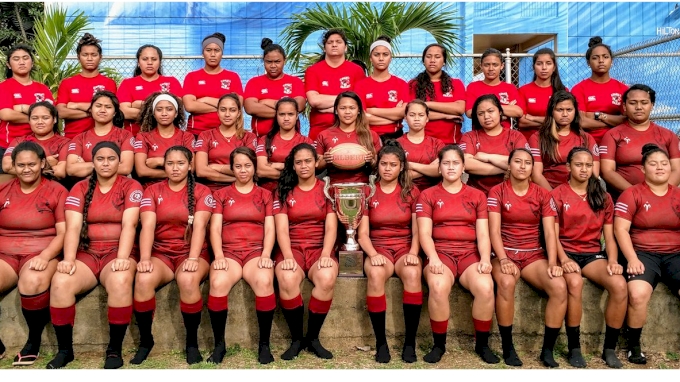 Celtic Barbarians
Started in Canada, the Barbarians bill themselves as a North America select-side squad and draw from both sides of the border. This is a bit of a wild card team, but the program is massive, going through several age groups and bring players up through the ranks.
Stars Rugby
Another program that draws from all over, so you never really know what you're going to get. Stars has the capability of assembling the right talent and certainly can coach them up.