Create a free account to unlock this article!
Get Started
Already a subscriber? Log In
No game this weekend will have a bigger effect on D1A playoff bracket than Saint Mary's at Cal Saturday; the timing could hardly be any better.
Watch the D1A Bracket Reveal Show LIVE on FloRugby March 31 at 1PM CT
Saint Mary's is coming in ranked #1, while Cal is #3. More importantly, this makes Saint Mary's the #1 seed in the West, and Cal the #2 team. That could switch if Cal wins.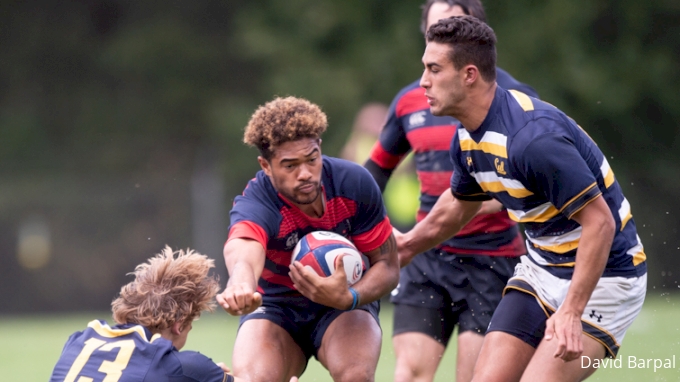 So how did this ranking come about? Since Cal and Saint Mary's haven't played each other, the voters have been relying in part on last year's result, which was a 21-12 Saint Mary's victory in Moraga.
At the same time, last year's result for Cal against Life in the D1A final is also on the voters' minds. So, why did the voters not hold onto last year's Lindenwood win over Saint Mary's? For one part, injuries might have played a role in that game. For the other? At some point you have to look at this year.
Cal and Saint Mary's have played three common opponents, UC Davis, San Diego State, and Cal Poly. Both won by massive margins; Cal a bit more massive than the Gaels.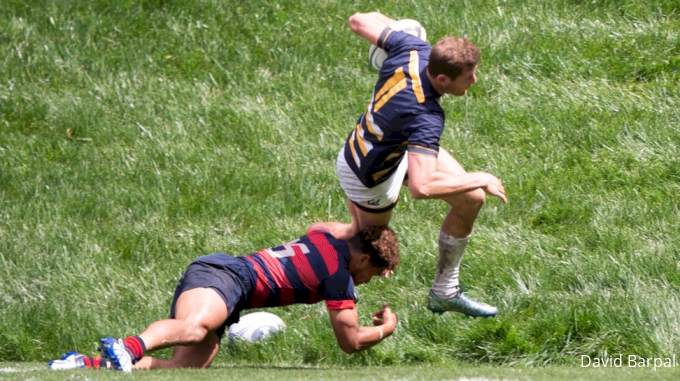 Saint Mary's probably has had a slightly stronger schedule. True the Gaels didn't play University of British Columbia, as the Bears did, twice, but Cal didn't play BYU, and Saint Mary's did (and won) twice. Saint Mary's also beat Navy 20-7, the same Navy that almost beat Life.
All of those factors lead to a #1 ranking for Saint Mary's, if only just. What's more is that these teams have been going back and forth for some years. Over the last eight seasons, Cal and Saint Mary's have won four each, and in fact three times it has been the road team that won.
Three of those games were within a try, and four more were within two tries. This is a superb rivalry, and one that usually brings the drama.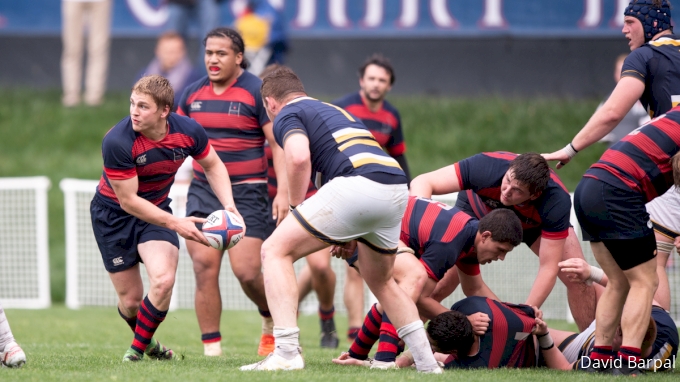 Coming into this game, Cal is led by Scholz Award nominee Nic Mirhashem, who has been having a stellar season on the flank. Center/flyhalf/fullback Aaron Matthews is a Scholz Award nominee for Saint Mary's, as is hard-hitting flanker Marcus Viscardi.
Several other players, from Gaels scrumhalf Sean Yacoubian to Cal wing Marcus Shankland, from forwards Ronan Murphy (Saint Mary's) and Sebastien Bader (Cal) to backs Christian Dyer (Cal) and Tavite Lopeti (Saint Mary's) could be considered for that award and are special talents.
Up front, the battle between Jack Iscaro and Payton Telea Ilalio will be one to watch, but really all over the field there are matchups to savor.
This Weekend's D1A Games

Away
at
Home
Our Pick
Penn State
at
Life
Life by 15 - LIVE on FloRugby
Grand Canyon
at
Central Washington
CWU by 11
Davenport
at
Arkansas State
ASU by 17
Army
at
Navy
Navy by 6
Saint Mary's
at
Cal
Saint Mary's by 3
Arizona
at
Utah
Arizona by 20
SD State
at
Cal Poly
SD State by 12