Create a free account to unlock this article!
Get Started
Already a subscriber? Log In
History, parity, and a little bit of dislike are all good elements of a rugby rivalry, and when you add something like playoff implications, it's all the more fun.
Watch The D1A Bracket Reveal Show LIVE on FloRugby March 31 1PM CT
Watch The D1A Round of 16 LIVE on FloRugby April 13
West Bracket
For Army vs Navy, this rivalry stretches across every sport, and every activity. The trash-talking, the intense desire to beat the other (Go Navy, Beat Army … or, to be equal … Go Army, Beat Navy) is unprecedented in college sports.
There is nothing more important than beating the other, be it tennis, cross country, gymnastics, or rugby.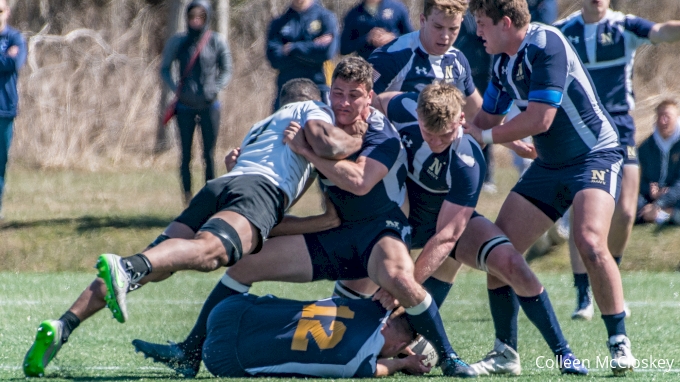 Rugby, along with the other full-contact sports such as wrestling and football (Navy doesn't play hockey) carry an additional level of intensity because the players get to actually tackle each other. The Army-Navy game, then, is one of the more intense applications of this rivalry—this will be a collision.
And it will be a collision that's difficult to call. In the last three years every game has been within a try. Don't expect much different this year.
The playoff ramifications are there, too. Army has a home quarterfinal in the D1A playoffs, and Navy will be on the road, but who these teams play is partly predicated on where they fall in the rankings. Navy, especially, could move up or down if the Midshipmen win or lose convincingly.
It's all a rich tapestry.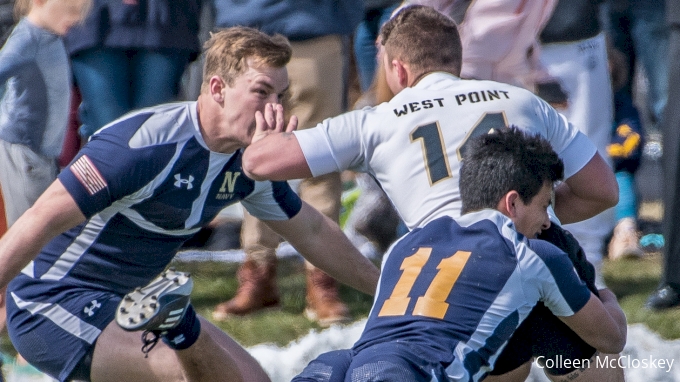 Leading the way for these teams are two Rudy Scholz-Award Nominees at No. 8: Bailey Abercrombie at Army and Spencer Craig at Navy.
Abercrombie's Army-Navy bona-fides are already on file, as he is remembered for scoring two tries in the final team minutes of the 2017 game to help turn a deficit of 18-7 into a 24-18 Army victory.
Craig is pretty clutch, too, and it was he who scored in the 80th minute to break a 14-14 deadlock against Arkansas State and win the game for the Midshipmen.
Navy also boasts a gamebreaking center in the guise of Joey Hobbs, and a superb scrum.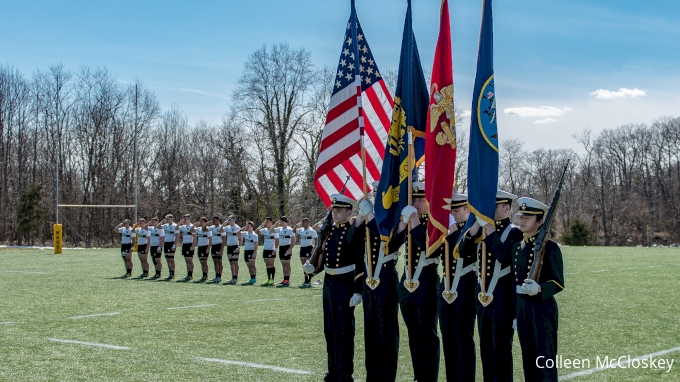 Army's defense was a talking point as the Black Knights won the Rugby East, and they then learned a little bit about handling a different style of play in a 0-2-1 tour of the United Kingdom this spring. Army's front row is pretty powerful, too, while fans should watch out for wing James Mbony, who is a finisher.