2019 D1A Bracket Reveal Show
Saint Mary's Defense Shuts Down Navy In Annapolis
Saint Mary's Defense Shuts Down Navy In Annapolis
Report of Navy vs Saint Mary's.
Mar 23, 2019
by Alex Goff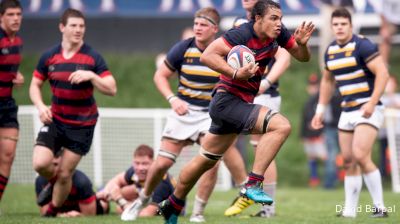 Saint Mary's put in an impressive defensive effort to defeat the US Naval Academy 20-7 Saturday in Annapolis.
The Gaels had their own issues offensively, able to only score one try in each half, far less than the almost 13 the team averages per game. This was the first time all season Saint Mary's was held to less than five tries.
Watch The D1A Bracket Reveal Show LIVE March 31 1pm CT
It was a cold, windy day and the forwards battled through. Saint Mary's prop Payton Telea Ilalio was a force in getting his team go-forward ball.
"We wanted to play expansive rugby, and we did, but we needed to take it up with the forwards a lot to draw in their defense first," said Saint Mary's captain Vili Helu. "We won the coin toss and decided to go against the wind in the first half so we'd have it at our backs in the second. But it put us in a tough spot in the first 20 minutes. Navy has some big units on that team, and they did a good job pinning us in our end for a while."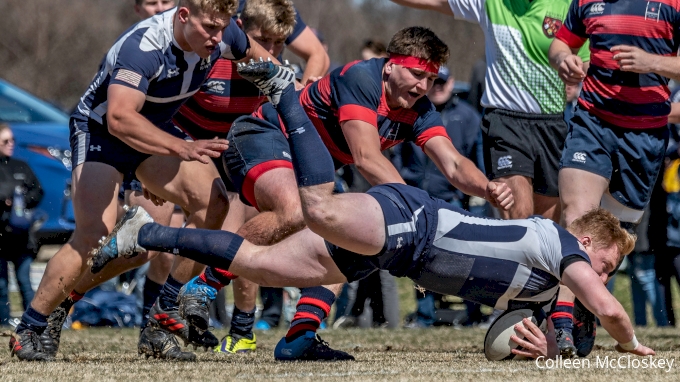 Saint Mary's defended well, though, but their desire to run was hampered by slow conditions.
"They are some hard-charging midshipmen," said Helu. "They had about 1,000 fans there, and some banter coming from them. It was a crazy atmosphere, but he played some great defense."
Meanwhile the 1st XV matchup is about to start. Before the national anthem the Naval Academy Parachute team landed on the field. pic.twitter.com/VtDyPnwWHM

— Navy Rugby (@USNAMensRugby) March 23, 2019
Scrumhalf Sean Yacoubian opened up the scoring with a penalty goal, and the Gaels stretched their lead with a try from Antoine De La Fontaine. Yacoubian converted to make it 10-0, and added a penalty late in the first half for a 13-0 lead at the break.
Replacement Francois Pieterse scored the second Saint Mary's try, and Yacoubian converted In the second half. Navy continued to exert pressure and put Gordon Livermore over. Scrumhalf Cole Euverard converted.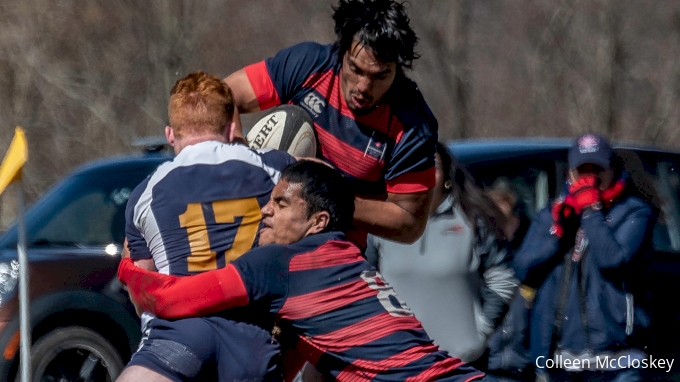 But 20-7 was as close as Navy would get. Along with Telea Ilalio, Saint Mary's got a big performance from Ronan Murphy in the forwards. It was a contentious game, and had its chippy moments for sure. The Navy fans made sure it felt like a travel game for the Gaels, and they succeeded.
"It was a very tough game, in a hostile environment, but we want these types of games and we'd love to play Navy every year," said Saint Mary's head coach Tim O'Brien.
---
Saint Mary's also won the B-side game 29-3. Scrumhalf Aiden Howe was able to play in front of friends and family as he's from nearby, and he had a blinder, leading the way for the Gaels.