The Samurai PRP Player of The Week goes to Glendale Merlins prop Stephen Karas in a classic PRP shootout victory over Santa Monica.
In 2014, Karas was named a Collegiate All-American at Colorado State (see photo below) before spending a year playing rugby in New Zealand. Karas is faster and fitter than the typical prop crop. With more performances like this weekend Karas could help his chances toward an MLR spot with the top-side Raptors.
Watch PRP Week 8 LIVE on FloRugby
Recent USA Rugby Hall of Fame inductee and Merlins head coach Luke Gross had rave reviews for his loosehead.
"Steve went above and beyond the norm in his aggression, work at the set piece, and pushing the body to the limit," said Gross.
Merlins captain Alex Fitch, scored a hat-trick three tries on Santa Monica. But after close film review Coach Gross awarded the Player of The Week to his prop.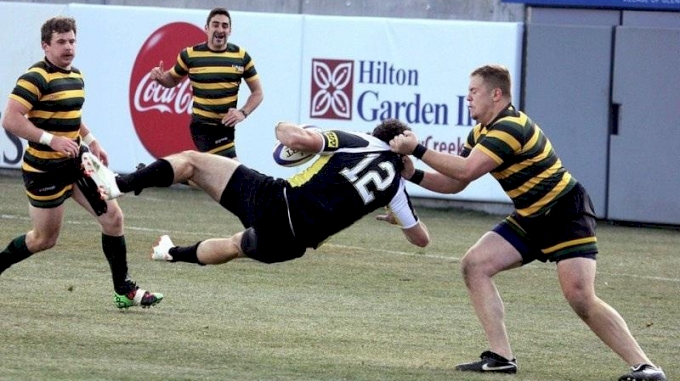 Karas started the season as a substitute, but has quickly solidified his spot in the starting squad.
Gross is the Director of the Glendale Raptors Academy program. This year he entered his squad into the Pacific Rugby Premiership to put Glendale's development side up against five of the best teams in Division 1 men's rugby.
"I'm not disrespecting any other competition when I say this, but domestically the PRP is the top amateur competition week in and week out because of the teams that are in it," said Gross. "As a feeder for our pro team that is exactly what we need."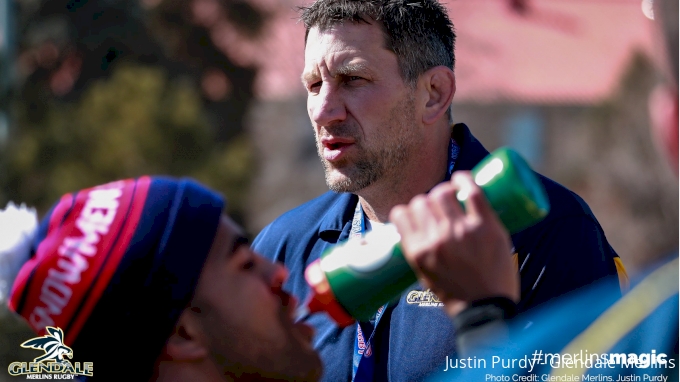 According to Coach Gross the Merlins are made up of three groups of players that combine to make their D1 PRP squad. "You've got a core of guys that work great full-time jobs that are trying to play at the highest level of rugby possible. Then you've got the younger academy guys and then the established MLR guys that need D1 minutes before they go back up."
The PRP is a proving ground for players like Stephen Karas, and the MLR-side Raptors will benefit from the level of competition in the PRP and coaching from Hall-of-Famer Luke Gross.