If the USA and Canada both make the top four of the HSBC Women's Sevens World Series, the Rugby Americas North Olympic spot is up for grabs.
World Rugby has said that, essentially, national teams from North America outside of Canada and the USA are not strong enough to get an automatic spot. Some might argue that this would be true for just about every continent, and perhaps this should be a rule for everyone.
Regardless, what will happen is this: If the USA and Canada finish the Women's World Series in the top four, they will get automatic spots in the 2020 Olympic Games in Japan.
The 2019 Rugby Americas North championship would then not include either USA or Canada, and the winner would qualify for the Olympic Repechage, which is a tournament to determine the 12th and final nation to qualify for Tokyo.
This plan has sound logic to it, considering that Europe, especially, and, to a lesser extent, Oceania, have several strong teams. Europe will hope to see Great Britain, Ireland, Russia, Spain, and France qualify—all are good enough, but an automatic spot for a 3rd North America team would mean one of those would stay home.
Currently, New Zealand has basically sewn up the World Series title with three straight tournament victories (three tournaments remain). The USA is 2nd with 48 points (New Zealand has 60), Canada is 3rd with 46, and Australia also has 46 points.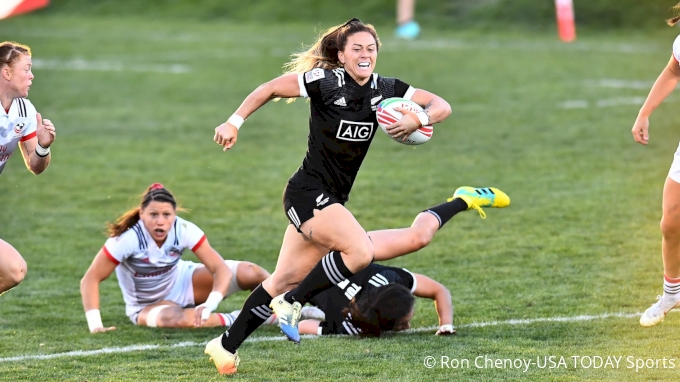 France, Ireland, Russia, England, and Spain are the next five teams.
Japan will be in the 2020 Olympics as the host nation.
There's a strong possibility that the top four will remain the top four, which opens up a chance for Fiji to win Oceania. But there will be an almighty battle for the European spot.