It took five weeks to get the first PRP blowout.
The league favorite, Belmont Shore, blanked the bottom team in the PRP table in San Francisco Golden Gate.
The Favorites
Belmont Shore
Belmont has been riding the winning wave since their week one loss to OMBAC. Belmont has the league's top try scorer, Viliame Pila Iongi. But this week they crushed San Francisco Golden Gate 51-0 with (checks notes) five tries from wing Adam Channel. (Checks notes again, yes, that's what it said.)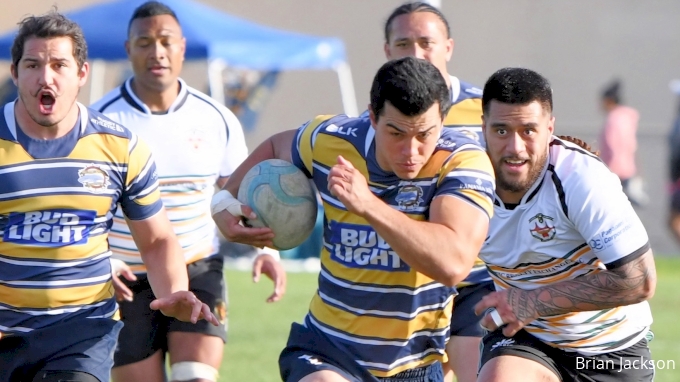 Matthew Masoe continues to provide big performances for the club.
Belmont won the first match against the league's most lethal attack, Life West.
Life West
The Gladiators have won all the other matches they've played, but in shootout fashion. Life West have scored 44 more points than the league and boast two of the league's top try scorers. Jacob Finau and Tesimoni Tongauiha combine for nine tries in the Gladiators' first five matches.
This week they edged Santa Monica 29-26—edged, sure, but Santa Monica scored with time well up and weren't able to win. Still, that final try earned the Dolphins a close-loss bonus point.
Devereaux Ferris was once again hugely influential at scrumhalf for Life West. He scored two tries.
Life West and Belmont will meet again on March 30th and it will likely determine the premiership title.
Santa Monica
The Dolphins are not out of this thing after that loss to Life West. They have a chance to run the table and bring home a title. They still get one more go-around against every team in the league.
The Hopers
San Francisco Golden Gate
Until this round, Golden Gate has avoided the goose egg. They've mustered a couple tries each round, but this week Belmont Shore had Golden Gate stumped. The 51-0 thrashing is the first real blowout of the season.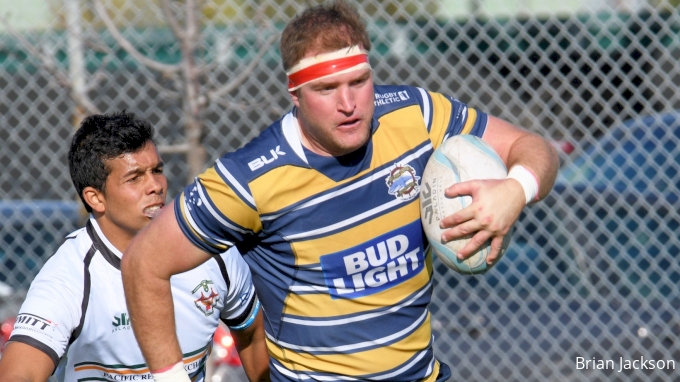 OMBAC and Glendale tied this week, 10-10—Michael Dillon's 70th-minute penalty ensuring the deadlock. These are the middle of the pack bully teams that beat up on some teams, but can't hang with the favorites.