We outlined how this try was put together in the Saint Mary's victory over BYU, but maybe you can judge for yourself.
This try involved 13 of the Saint Mary's players (since it started with a scrum), and think about how much ground Vili Helu and Ronan Murphy had to cover to finish this off.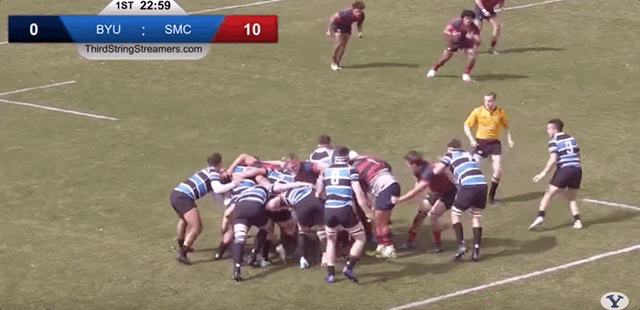 But the key to why this is great is the change of direction—how players cut back inside to avoid the touchline, and how they move outside to turn the defenses. The out-then-in nature of this puts us in mind of THE greatest try ever scored ... ever.
It is called: the Try From The End Of The World: