There are 14 live games this weekend on FloRugby with professional and international games in 10 different countries, and USA vs. Uruguay is leading the charge.
Keep an eye on which regions can see what. U.S. fans can see the ARC, French leagues and Rugby Europe Championship. Fans in Middle East, North Africa, Latin America, Spain, France and Portugal can see the Guinness PRO14.
Fans in Middle East, North Africa and Latin America can also see the Rugby Europe Championships.
Americas Rugby Championship
The Argentines shook the Eagles' pride seven months from the World Cup and the United States didn't exactly right the ship against Brazil. Uruguay has something to prove; they've got a World Cup to prepare for, too.
Fans in the United States can catch all these games LIVE on FloRugby.
Check out social coverage on Facebook, Instagram and Twitter!
Watch Argentina XV vs. Canada and Brazil vs. Chile on-demand after the games are done.
Guinness PRO14
It's a full slate of games and fans in Latin America, Middle East, North Africa, Spain, Portugal and France can see all of these games LIVE on FloRugby.
Ospreys and Connacht are in a wild race for a playoff spot in Conference A. This is a must-win for both because a victory also pushes the winner's main competition backward.
Bennetton vs. Edinburgh is also considered a must-win for both. Just ask JP Socino.
French Pro Leagues
Fans in the USA and Canada will see two Games of the Week in the French Top 14, plus a Pro D2 Game Of The Week.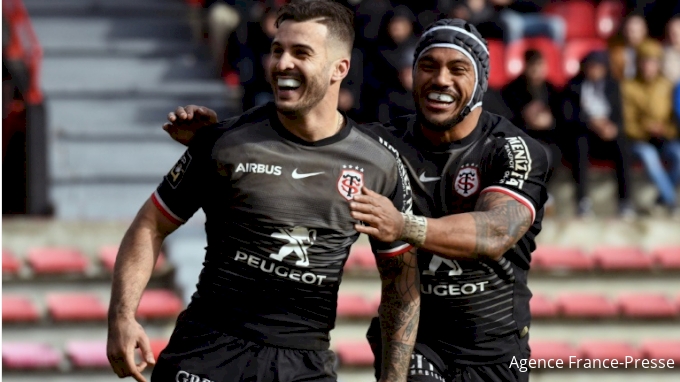 March 1. Friday afternoon sees first-place Bayonne facing No. 12 Aurillac. Bayonne leads the league by three points, and brings the best defense in the league (by a significant margin) to this game. Kickoff 2:30 p.m. ET.
March 2. On Saturday, La Rochelle, sitting fourth in the Top 14, will take on the sliding Racing 92 squad. Racing was 7-3 after 10 weeks in the league, but since then has gone 2-5 and dropped out of the top six. La Rochelle is in an excellent position to solidify its playoff position. Kickoff 8:45 a.m. ET.
March 3. It's No. 1 vs No. 6 with Toulouse facing Stade Francais. Both of these teams need this game. Toulouse is first, and, yes, will remain first even if they lose. But the chase for first is a lot scarier if Toulouse loses. Stade, meanwhile, needs this to stay in the playoff hunt. Kickoff 10:50 a.m. ET.
Rugby Europe Championship
Georgia is rolling everybody right now and they'll be road favorites in Belgium. Germany get Ayron Schramm back, but they too will be home underdogs to Russia. The best matchup here is Romania/Spain. These are two equally talented teams that will be on the couch for the World Cup. There's pride to play for here, so I'll take the Spaniards at home.