Create a free account to unlock this article!
Get Started
Already a subscriber? Log In
England dominated France in round two of the Women's Six Nations, with a strong mismatch observed in the backs.
But Les Bleus' forwards scored four second-half tries to earn that valuable bonus point, and relied on their scrum for some consistency. That set piece is traditionally a source of pride for reigning champion, and it's something with which the USA is familiar.
---
By Jackie Finlan
---
USA prop Sarah Chobot knows the French scrum intimately, having lined up against Les Bleus at home, in France and in the Rugby World Cup.
"They're one of my favorite teams to scrum against because they're so very good at it. Quite honestly I think they have one of the best scrums in the world," Chobot said.
"They tend to be a smaller, little bit lighter pack. They're a little bit shorter so they definitely play much lower, which is interesting," the loosehead continued. "Some teams use the set piece as a formality but it's a point of pride for [France] and it creates that go-forward ball ... They'll have an opportunity for points and they'll elect to scrum. And that just shows a team that's very confident in their set piece, which is always fun to play."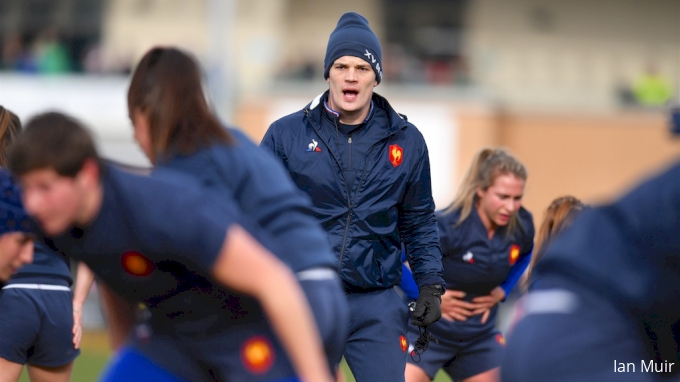 And by "fun," Chobot means "challenging," and she found a great rivalry in French tighthead Christelle Chobet, "which is funny because our names are almost identical."
"You just prepare for her and in a lot of ways," Chobot recalled. "She did a few things really, really well that I had to calm myself down at time, because if I went on attack in the wrong way, then she'd have me in it, and it's a done deal."
Chobot knows Chobet, but when readying for less familiar opponents, she draws chess comparisons to prepare.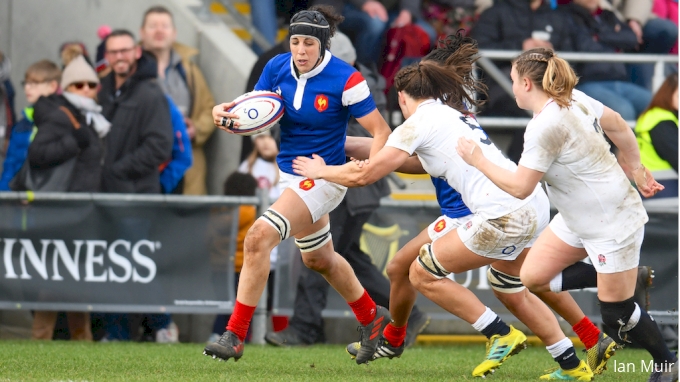 "I've always put props in three categories, which makes it easy for me to prepare for," Chobot explained. "You have queens, and if you think about chess, the queen can go everywhere she wants, but she oftentimes holds back in attack. I think of a Jamie Burke as a queen. She's got a really deep toolbox. She can attack, she can defend and she's very willing to just park if that's what's asked of her.
"Then there are what I call pawns, and I don't mean that in a negative way. I just mean that they tend to have two or three things that they do, but they do those two or three things exceptionally well. You don't necessarily have to guess what they're going to do, but you better be prepared for what they're going to do."
Chobot identifies with the third type of prop.
"And then you have what I consider the knight," she said. "They're the props that are on attack at all times—even maybe when they're not supposed to be. And they have a deep toolbox but they're just always attacking."
Standings, News, Scores, Highlights of 2019 Women's Six Nations
When Chobot is watching film, she's looking for indicators—like a prop who's changing her bind links or playing with elevation—to creativity and skill. But once the game begins, so does the real fun and the need for resourcefulness, as every scrum is building upon the previous battle.
"The front row is the most intimate battle of the field, right? Sure, you have centers opposite of centers, but here at this set piece you get to be clever," Chobot said. "Do one thing and it's defended, and so you attack a different way and they defend that. If they haven't figured out how to defend, then don't change what you're doing. It's like a cat and mouse game."
Six Nations takes a break this week and France will return to action on Feb. 23 against a winless Scotland. Italy and Ireland also play that Saturday, and England and Wales run out on Sunday, Feb. 24.
---
Jackie Finlan is the editor of The Rugby Breakdown.