Create a free account to unlock this article!
Get Started
Already a subscriber? Log In
England's men's team grabs the headlines with flawless kicking in their dominant Six Nations wins over France and defending champs Ireland. But keep in mind the Women are executing the exact same gameplan and doing it better.
The Men's Six Nations results:
England 22 Ireland 18
England 44, France 15
The Women's Six Nations results:
England 51, Ireland 7
England 41, France 26
England's men and women's squads play mirroring styles; and now, after two impressive victories a piece the England program could be on their way to men's and women's grand slams. The last time that happened was 2003, when the men went on to win the World Cup that summer.
Owen Farrell and Katey Daley-McLean
Farrell and Katey Daley-McLean have complete command of their teams' attacking patterns, each is, unsurprisingly, the captains of their respective squads.
Watch Katey Daley-McLean boss her backline.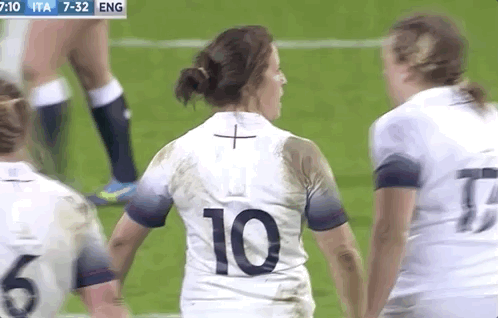 Defenses have to honor Farrell and Daley-McLean's carrying ability because Farrell has played center at the international level and Daley-McLean is a master of the support line.
Can Owen Farrell be Jonny Wilkinson level with the boot and kick England's way to the World Cup? He might not have to with Elliot Daly at fullback.
Katey Daley-McLean has played for England for eleven years and she's got the pieces around to bring home another grand slam and World Cup.
Elliot Daly and Sarah McKenna
The men's team has a Daly of their own and he's a sniper with the boot. Elliot Daly may be the story of the Six Nations to this point. January headlines questioned Eddie Jones decision to start Elliot Daly over Mike Brown and predicted Daly would struggle in the air. Instead, he's left the opposition back three scattered and panicked. After the first match in the Six Nations it was announced Daly would be signing with the Saracens for next season, uniting with seven of his England teammates.
The hero of the women's squad to this point is Sarah McKenna. On the television screen McKenna looks like she's playing in 2x fast motion as she darts around the top defenses in the world. She runs crisp lines and can step off both feet; while she doesn't kick as much as either Daly or Daley, she's got the chase figured out.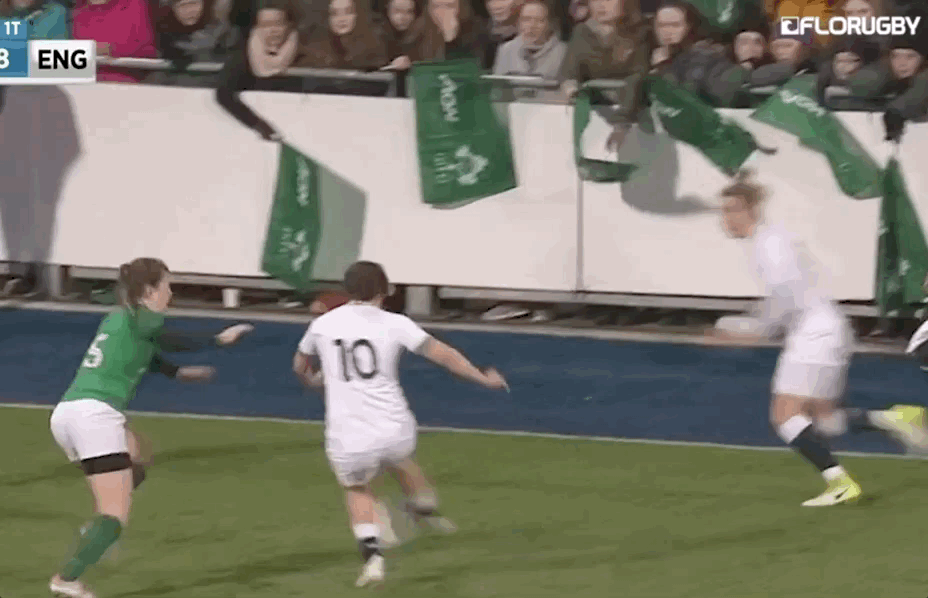 Jonny May and Jess Breach
No two players have been better at chasing down kicks than Jonny May and Jess Breach. The wings have made shockwaves chasing down kicks for trys. May hunts Daly's grubbers and Breach tracking Daley's cross-field attempts.
✍ MY STORY

England's hat-trick hero Jonny May...in his own words: https://t.co/EpOJeUSzFs #WearTheRose ? @O2sports pic.twitter.com/P0r3UDlyy8

— England Rugby (@EnglandRugby) February 11, 2019
May has four tries for the men and Breach has three for the women.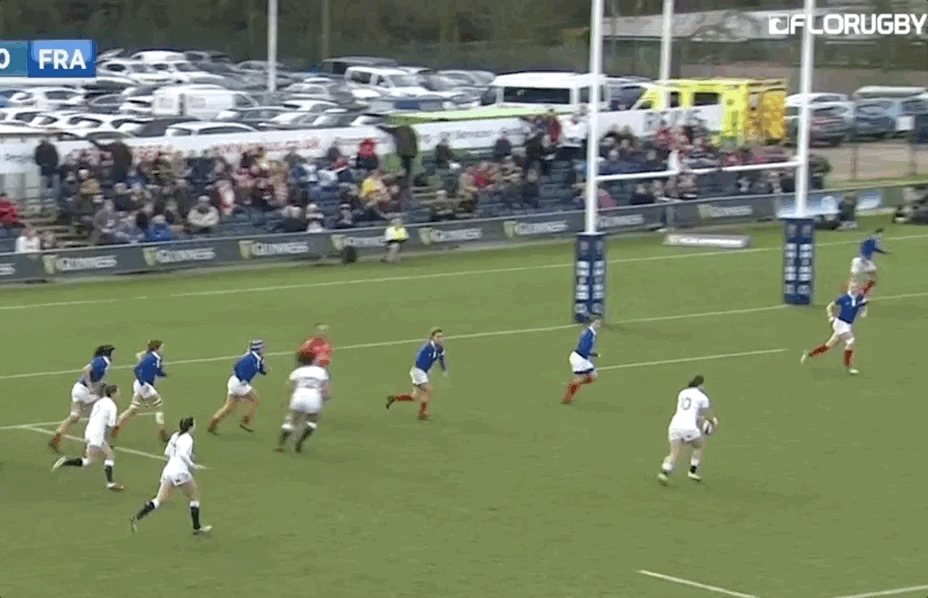 England's men and women's squads have made a clear commitment to the kick chase this Six Nations and it is certainly paying off.
If the England men can continue to apply pressure at the rate they are this February they will be right there with New Zealand as World Cup favorites this summer. The future for England's women looks even brighter as they dominate their European rivals at a better clip than the men. Those new professional contracts will only continue to lift the Red Roses' play ahead of their 2021 World Cup chase.