Saracens will play Northampton in the final of the Premiership Rugby Cup after both won dramatic and high-scoring semifinals this weekend.
See the Premiership Rugby Cup Final LIVE on FloRugby for US-based fans
Northampton fell behind 21-0 to Newcastle, and was still shut out after 30 minutes.
Amazingly, in the final 50 minutes of the game, the Saints scored 59 points and blew apart Newcastle's hopes with a 59-33 decision.
Outside center Rory Hutchinson launched the Northampton Saints comeback as his break set up George Furbank for the first try for Northampton, and it was Hutchinson's ability to break through the opened up the game for his side.
"That first half Newcastle really came out," said Hutchinson. "We were quite slow but luckily we were able to turn it around and get back on it. It was a really good win but there are still a few things to work on, which I think is quite obvious."
Saracens Hold On
Meanwhile, Saracens scored early, and held on as Worcester mounted a comeback. Often against the run of play, Saracens was more dangerous with ball in hand - they just didn't see it as much. They didn't need to.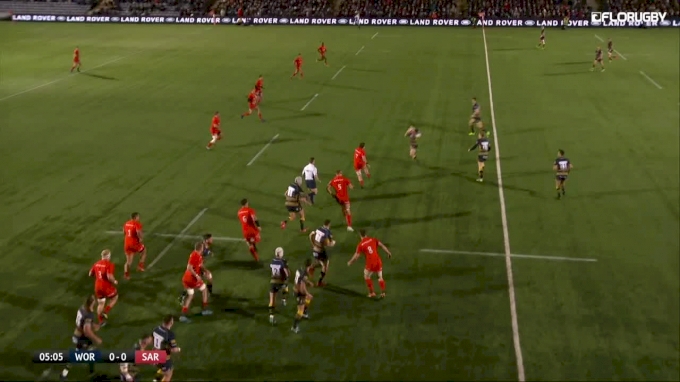 Alex Lozowski scored 18 points in the 38-22 victory, and flyhalf Max Malins enjoyed a solid game for Sarries.
"That means a lot to us," said Malins. "I thought we played the game really well, especially in weather like this, our defense got us the result today."