England are back on top in Europe after Poppy Cleall and Jess Breach scored two each in a 41-26 defeat of France in Round 2 of the Women's Six Nations.
Shown live on FloRugby in USA, Portugal, Middle East, and North Africa, this was the game of the year so far, and produced the type of powerful open-field rugby England is looking to unleash on the world.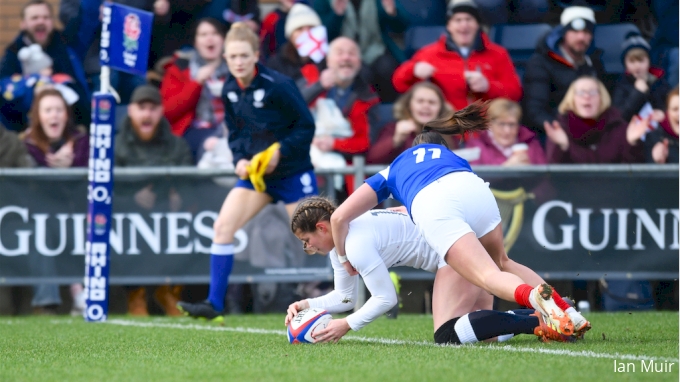 England ran out to a 24-0 halftime lead, and while France showed they don't capitulate that easily and scored four tries in the second half, England had it under control.
The try of the day was likely the third of the first half. After England stole the ball in the ruck, Emily Scarrratt sent a perfect grubber ahead for wing Kelly Smith to chase.
🌹The Red Roses steal the ball and put through a perfect grubber. "A winger's dream!" England dominating France in South Yorkshire. pic.twitter.com/6VsBIzxjnd

— FloRugby (@FloRugby) February 10, 2019
The ball took one of those perfect bounces and Smith didn't even have to break stride as she galloped in for the score.
"The pain of last year's defeat certainly drove our performance today," said England captain Sarah Hunter, referring to France's 18-17 win last year. "We have spoken a lot about how we wanted to perform since and we certainly imposed ourselves well in the first half. We always knew France were going to stage a comeback and we fell away a little in the second half, but I'm extremely proud of the girls for putting in that performance and getting the result."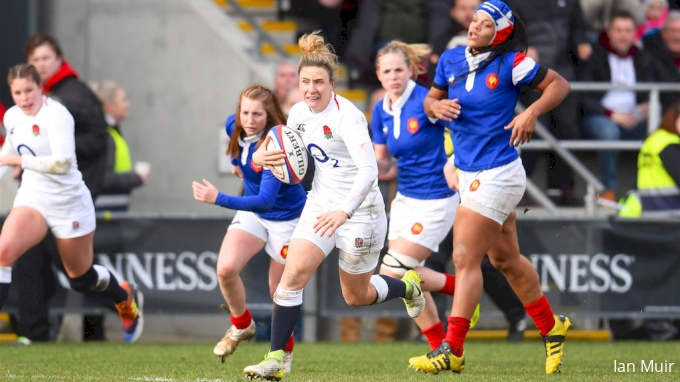 Having that self-belief, said Hunter, is something that can't be taught.
"Our coaches can't teach that – it's all about us players turning up for big games like today," she said. "The girls have been showing their drive all week in training and from minute one today. We're a really tight group and we're just growing in confidence and togetherness."
Meanwhile, Ireland put in a strong performance against Scotland in horrible conditions, taking the four-try bonus point in a 22-5 decision. Wales and Italy battled to a 3-3 tie. Wales led 3-0 until the 60th minute when they gave up a penalty right in front of the posts. It was a cynical infraction and Wales was very fortunate to avoid a card.